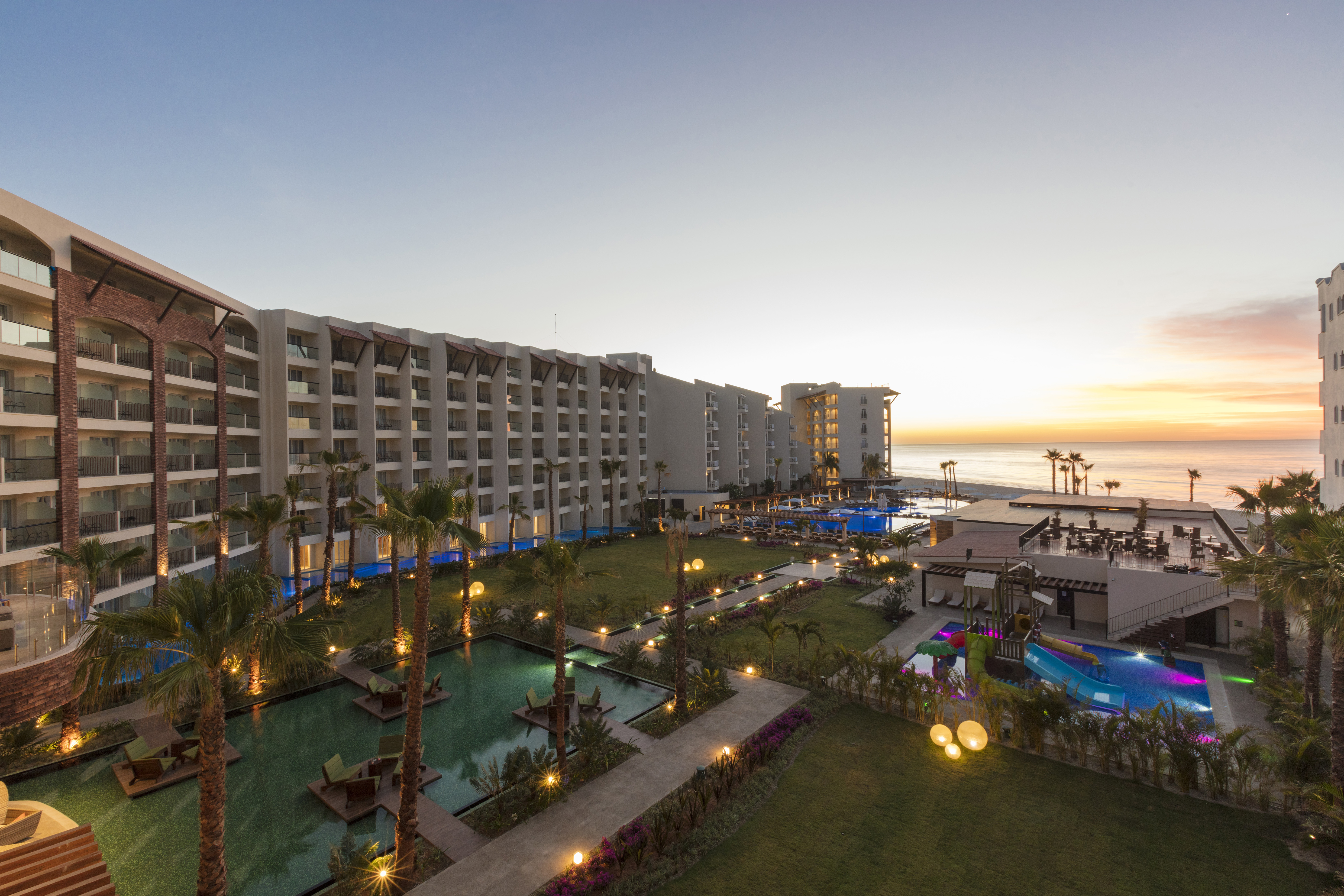 Los Cabos is a paradise full of natural beauty and friendly faces. Located on the southern end of the Baja California Peninsula, Los Cabos has natural sights fit for a National Geographic magazine, as well as culture, beaches, and a laid-back atmosphere that makes it ideal for those looking for a truly relaxing vacation. At Krystal Grand Los Cabos, you receive an all-encompassing experience that brings the best of Los Cabos and transforms it into something that goes beyond the typical Cabo San Lucas all inclusive resort.
The elements one would expect of an exceptional hotel are there: the gorgeous layout, comfortable rooms, fantastic restaurants and buffets, golden beaches dotted with white umbrellas and palm trees, and entertainment. Yet, that is not the full picture of everything you can and will experience at Krystal Grand Los Cabos! Beyond the pristine sands and azure waves, eternity pools, and friendly staffing, the hotel's modern designs, free wi-fi, a daily activities program, and gaming areas of children and teens complete a package that transforms your Cabo San Lucas holiday into something truly spectacular.
Dining at Krystal Grand Los Cabos
Krystal Grand believes that everyone deserves VIP service when dining. Aside from unlimited food and libations throughout the day, there are 7 restaurants and 5 bars to choose from. Whatever craving strikes, there is a menu that will satisfy. From Mexican, Italian, Asian, and Spanish tapas, you can indulge in some of the finest international flavors available at Cabo San Lucas resorts. Sit beside one of the four pools while savoring a Pina Colada or gaze out at the star-flecked evening sky from the rooftop Sky Lounge bar while sipping wine.
With Instagrammable presentations, thousands of options, and a breath of flavors, your taste buds will be taken on a journey that will keep you coming back for more.

The Pools of Krystal Grand Los Cabos
Krystal Grand has four pools with infinite possibilities. Imagine days gazing out at the setting sun as illuminated pools shimmer or lounging in one of the Balinese beds before dipping into the water with a cocktail in hand. You can do all that and more. Couples and newlyweds will love the private adult-only areas, where the tranquil surroundings lend to the romance. Meanwhile, families with younger children will spend hours poolside, flying down water slides, playing games, and making memories that will last a lifetime.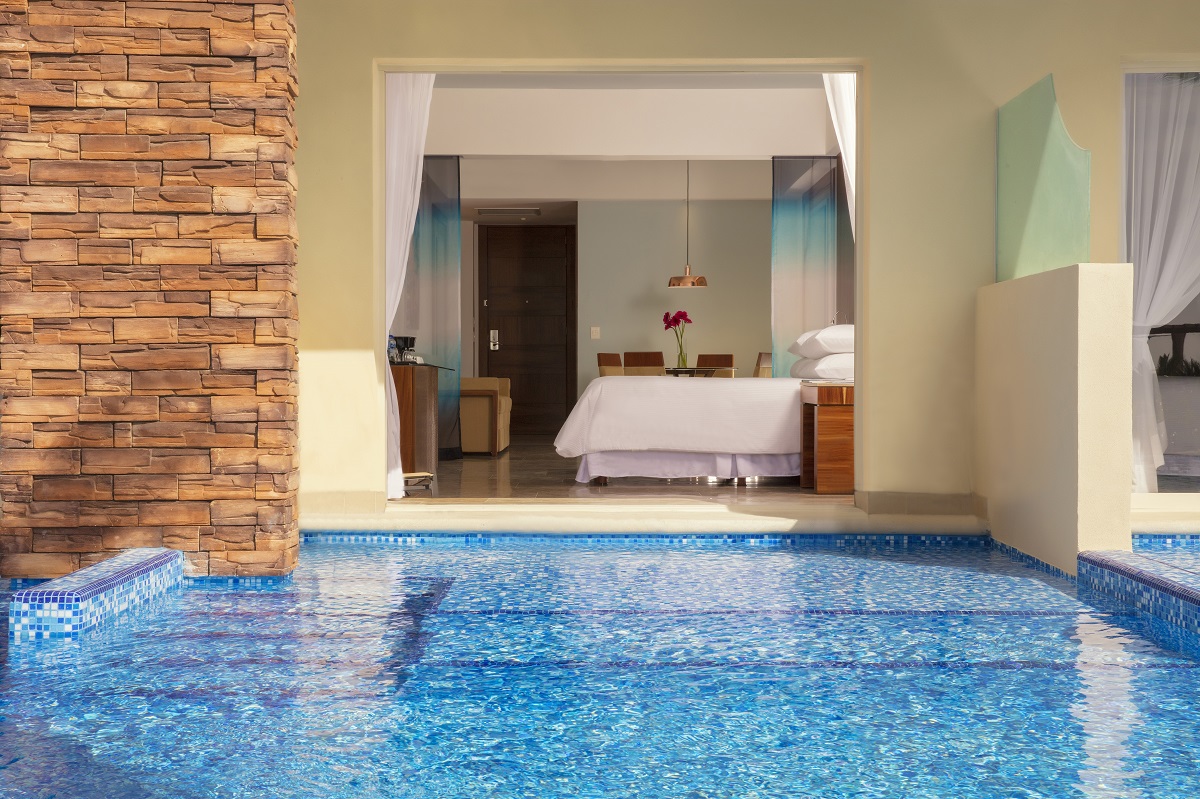 VIP Altitude Suites
At Krystal Grand Los Cabos, you get more than a room. You get a place to unwind and soak in the atmosphere. For those looking for the ultimate luxury, the VIP Altitude suites are the recommended accommodation. Located in the Altitude Tower, the suite is the epitome of comfort and romance. With access to deluxe amenities provided by the Altitude Club, such as complimentary access to the fitness center, a butler service, Sky Lounge access, ocean views, and the option for Swim Up private pool access, the VIP Altitude Suite is everything you should expect from a Cabo San Lucas resort and more.
For a resort that transcends the meaning of "all-inclusive," choose Krystal Grand. From check-in to check-out, you are met with exemplary hospitality, incredible oceanic views, international delicacies, and chances to make everlasting memories.