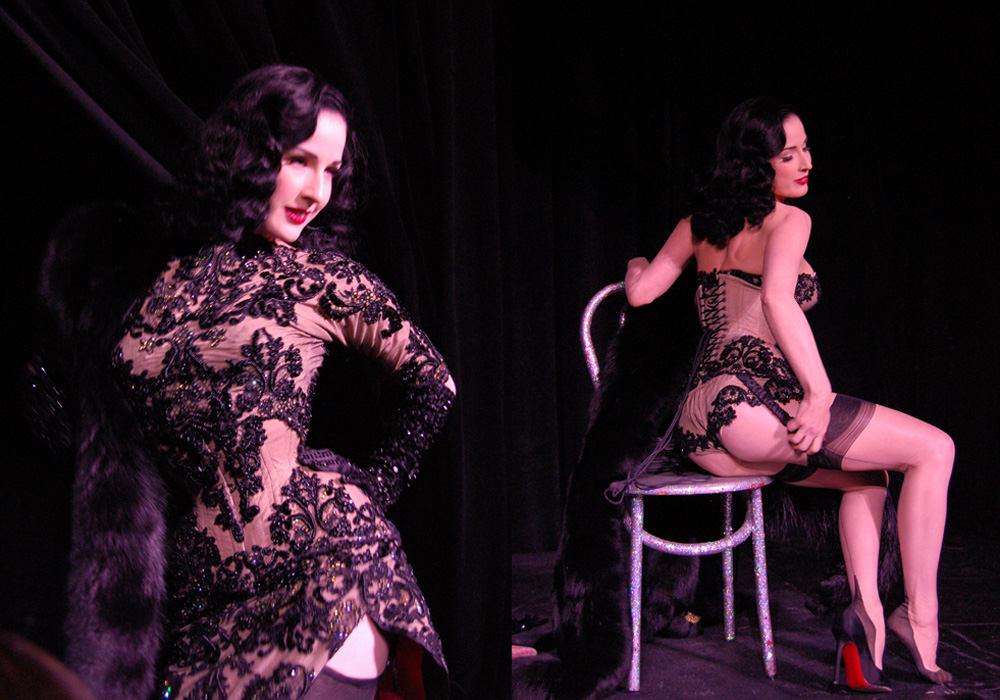 In honor of The Great Gatsby movie, everyone is going crazy for Gatsby whether it be editorials inspired by the movie, magazine covers and now even hair and makeup tutorials. John Blaine, celebrity stylist, has step-by-step tips to achieve the perfect Great Gatsby glamour look, and he even tried it on Queen of Burlesque, Dita Von Teese. Blaine believes that all beautiful styles start with healthy hair so before beginning the Gatsby glamour makeover, start with the hair. To get the maximum shine and long lasting waves your hair needs, use a shampoo and conditioner which will help moisturize, replenish and protect your hair from the UV rays. After having your hair completely shining, you can begin using rollers to have authentic curls that will have you looking like a Flapper. For the makeup, red lips are always a must to have that 1920s look– beauty maestro Dimitri James picked out the Hollywood Red Lip Palette from Skinn Cosmetics. When adding the eye makeup, the Precision Felt Tip Eyeliner in Jet Black (starting at $28 from www.skinn.com) is the right choice. Now on to the face, Blaine used Plasma Foundation on Dita Von Teese for the perfect matte finish. After combining all of these steps, you can let the hair curls be free or you can use a bobby pin to pull back a wave or two, or if you're feeling more classy and elegant, you can pin a tight curl above the ear. With this complete look, now you can go out and party like Gatsby! To get all the makeup used on Von Teese visit www.skinn.com
-Alex Mariscal
Here's John Blaine's Step by Step Guide: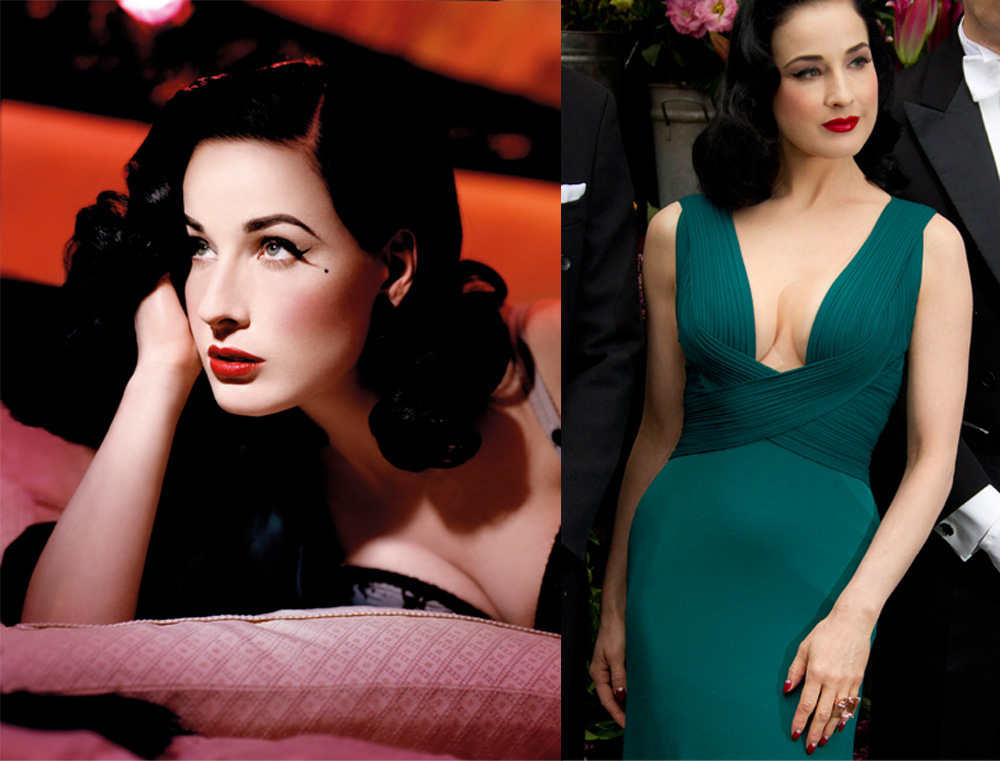 DITA's GREAT GATSBY COIFFURE
1. "All beautiful styles start with healthy hair," says John.
2. To get maximum shine and long lasting waves, prep your hair with a moisturizing, replenishing, and UV protecting shampoo and conditioner. John recommends (and Dita uses) Obliphica Professional Intensive Nourishing Shampoo and Hair Mask.
3. Mix two drops of Obliphica Professional Treatment Serum with your favorite styling cream and evenly distribute throughout damp locks. This will help soften your hair while adding extra shine and hold without stiffness. If you don't have a favorite styling product, the treatment serum works great by itself.
3. Blow dry two-inch sections with a boar bristle round brush. Begin with the under-most layers of the hair, curling the brush under the strands to create a voluminous bounce and inward curl at the ends.
4. If you want to be authentic, use rollers! Take one inch sections of hair and wrap them around curling barrels no bigger than one inch. John's secret tip: The section of hair should never exceed the size of the rollers.
5. Beginning at the front of your head and at the level of your temple, place the roller under the one-inch section and begin rolling downward toward your tips.
6. Hold in place using a bobby pin or clip, and spritz a small amount of heat activated hairspray to the curl.
7. Repeat steps five and six with the lower layers of your hair.
8. As you move toward the back of your head, begin to strategically drop the starting point of your roller to create a continuous diagonal wave.
9. Once your head is crowned in rollers, set the curls by using a hairdryer on low. This will activate the hairspray for a long lasting hold.
10. Gently remove the rollers one by one, beginning at the undermost layers, and apply one last light layer of hairspray for hold.
11. Use a bobby pin to pull back a wave or two, or pin a tight curl above the ear.
*Top photo by Henrique Kerch for Factio Magazine