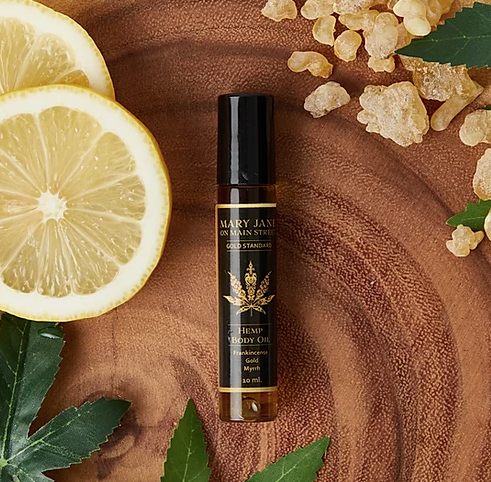 Stress is inevitable in our busy, modern-day lives. When we're feeling frazzled, we reach for these feel-good, all-natural body care products from Planet Apothecary's Mary Jane on Main Street. This line of therapeutic products is known to "nourish your nervous system from the outside in." Who couldn't use this stress reliever? Created by entrepreneur and Naturopathic Doctor Jeanette Wolfe, here are just a few of the products we're reaching for again and again.
MJOMS Hemp Oil Roll-on Collection
The ultimate product for self-care, this collection of Mary Jane on Main Street's Hemp Oil Roll-on Collection is our ultimate go-to. The four roll-ons include:
The roll-on products take about 12 seconds to enter your bloodstream, which will have you relaxed and rejuvenated in no time!
Hemp Spritz
One of our favorite products from the collection, Hemp Spritz is the perfect mid-day refresh. Ingredients include frankincense, myrrh, lemon, golden turmeric, clove bud, hemp, copaiba, orange floral water, and witch hazel. Not only is it one of our favorite ways to refresh our makeup, but it's also one of the best ways to start our day.
To shop the collection and learn more, visit planetapothecary.shop/mary-jane-on-main-street