For the past few seasons, statement flooring has been trending, and this season it's hotter than ever. Use it to upgrade a room and ensure a few Instagram-worthy moments. For inspiration, check out these über-chic versions. Bonus: Each is topped with a just-as-gorgeous pair of shoes!
Lately, it has become pretty apparent that a number of fashionistas have an obsession with floors that look as fab as their heels. Clearly hip to the trend, Racked looked low and lower (see what we did there?) to find the prettiest patterned floors in L.A. If you happen to be on the West Coast, head to one of these 13 hot spots for an Instagram-worthy flooring situation.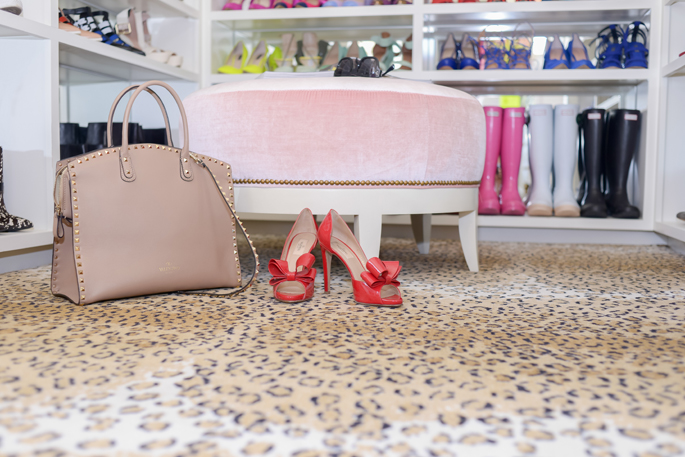 Leave it to Utah-based blogger Rachel Parcel to have an insanely stylish animal-print carpet in her walk-in closet. The space, which features shelves and shelves of glorious shoes, doubles as an office. It seems made for Instagram snaps, so it makes sense that it has made a number of appearance on her popular channel.
Vacation is the perfect time to find inspiration! The team from Travel Insider magazine found these great painted floors while on a trip to Barcelona. We'd love to try to copy this one on our own concrete floors!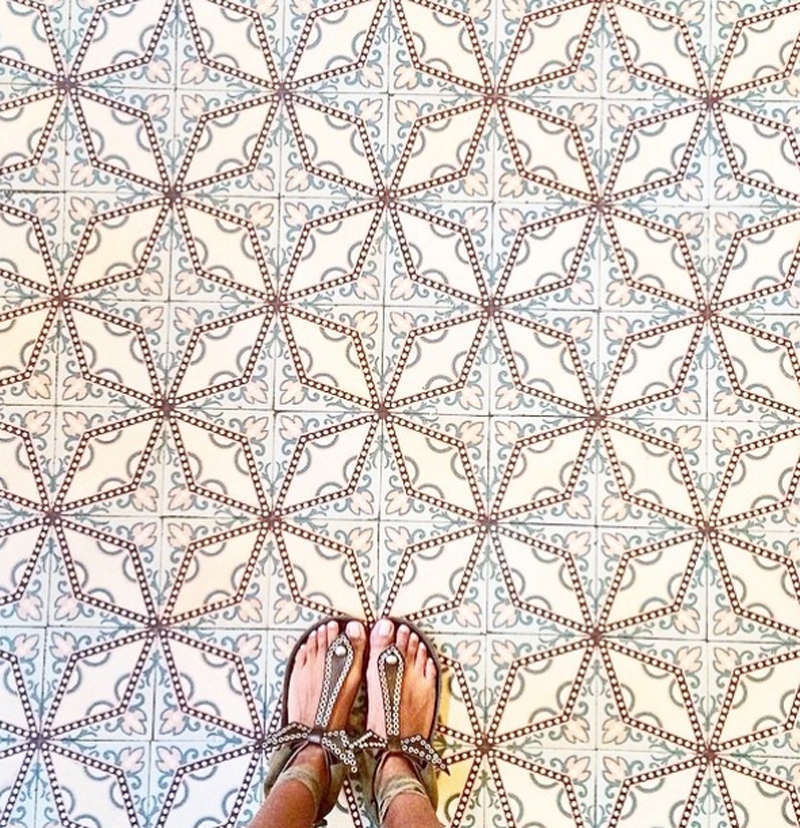 If you've been to Europe, you know that it's heavy on pretty floors. Paris-based blogger MessyNessy knows that—considering all the beautiful mosaic tiles she regularly comes across at cafes, museums, and other historic buildings—she is a little spoiled. It seems she believes that, instead of smelling the roses, it's all about looking down—while wearing pretty shoes, of course.
Now this is a doughnut run we wouldn't mind making! Stan's Donuts in Chicago's Lakeview neighborhood has the prettiest flooring—not to mention some decidedly tasty glazed donuts and coffee.
Here's to the Instagram page that inspired it all! For a gorgeous gallery of rugs, mosaic tiles, painted floors, and more, just head to @Ihavethisthingwithfloors. The array of beautiful floors is so inspiring, it's almost too good to be true.
In addition to being inviting, welcome mats can also be just plain fun. Case in point: Reed Wilson Design's "Hola" and "Our Neighbors Have Better Stuff" rugs. Either would make a chic addition to any home, plus—real talk? They're the perfect backdrops for spring's colorful shoes!
Save