111th Annual Great Tree Lighting With Macy's Featuring Angelica Hale
November 3, 2018 @ 12:00 pm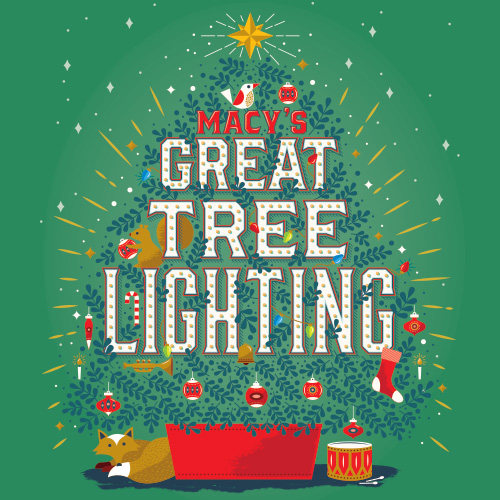 What: An iconic holiday tradition in Chicago, Macy's Great Tree Lighting will take place on Saturday, November 3rd at Noon. This year marks the 111th lighting of the Great Tree with special guest, Angelica Hale. The Great Tree measures 45-feet-tall and hangs from the ceiling of the beloved Walnut Room at Macy's on State Street in downtown Chicago. With over 2,000 ornaments and 6,600 sparkling lights, it has been a centerpiece of the holiday season for 111 years.
Who: Angelica Hale is an 11-year-old singer from Atlanta, GA, who competed in season 12 of NBC's "America's Got Talent" in 2017, received Chris Hardwick's Golden Buzzer, and finished as the youngest runner-up in the show's history.  She was a featured performer in the 91st Macy's Thanksgiving Day parade in 2017 and has appeared on Little Big Shots, the Today Show, and many others.  She performs at concerts, shows, corporate events, sporting events, and galas all over the world and enjoys spending time in the studio where she is currently working on her debut album.
Angelica is also an actress and voice-over artist having made her feature film debut in 2018 and having voiced characters in a couple upcoming animated series.  Having overcome a life-threatening illness when she was only 4 years old that resulted in her fighting sepsis and needing a kidney transplant when she was just 6 years old, Angelica loves to give back and support organizations that help children that may be going through something similar.  In this respect, she is currently the first kid ambassador for the National Kidney Foundation and celebrity advocate for both the Sepsis Alliance and Children's Miracle Network Hospitals.
 When: Saturday, November 3, 2018, at Noon
Where: Macy's on State Street, 7th Floor, Walnut Room, 111 N. State Street, Chicago 60602