There's never a dull moment when it comes to theater in Chicago. From high energy productions like Broadway in Chicago to Steppenwolf's wide array of artistic productions to Writer's Theatre—a North Shore company who has the acting chops to get attention from The Wall Street Journal as the "best drama company in the nation," there's truly something for everyone visiting this exciting city. The Diary of Anne Frank staged in an intimate setting in the back of a bookstore in Glencoe, Steppenwolf's modern day take on French Queen Marie Antoinette, and a big night out at the Oriental Theatre for Broadway in Chicago's First Wives Club, makes for a dynamic theater scene you don't want to miss.
The Diary of Anne Frank Brings an Intimate Look at What Life Was Like in the "Secret Annex"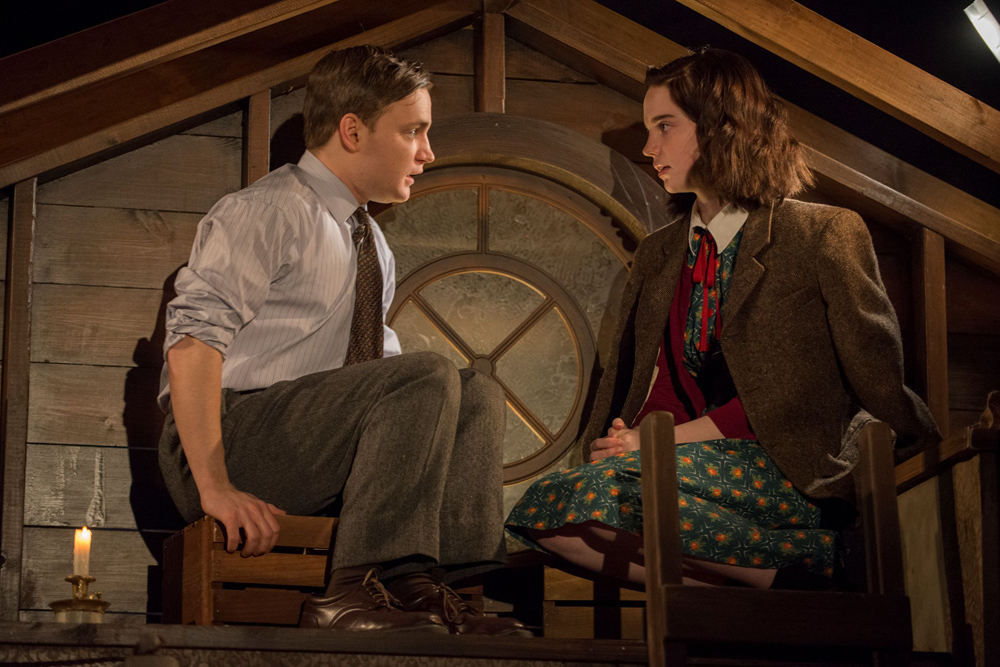 In the back of the Books on Vernon bookstore in Glencoe features the production of one of history's most well-known and heartbreaking stories about a Jewish family in hiding during the Nazi invasion of World War II. The Diary of Anne Frank couldn't have been portrayed more perfectly than this incredible set up. With only 60 seats and 13 cast members on stage, the tiny space gives you the sense of what life would have been like in the "secret annex" for the eight people who shared such close quarters for two years. Anne, who is played by 14-year-old Sophie Thatcher gives a vibrant and charming portrayal of the young girl—bringing her spirit to life on this intimate stage.
The Diary of Anne Frank will run until June 28, 2015 at Books on Vernon at 664 Vernon Avenue in Glencoe, IL. Purchase tickets ($35-$70) at the Box Office at 321 Park Avenue in Glencoe, by calling 847.242.6000 or online at www.writerstheatre.org.
Steppenwolf's Marie Antoinette Brings a Dose of Glamour to the Stage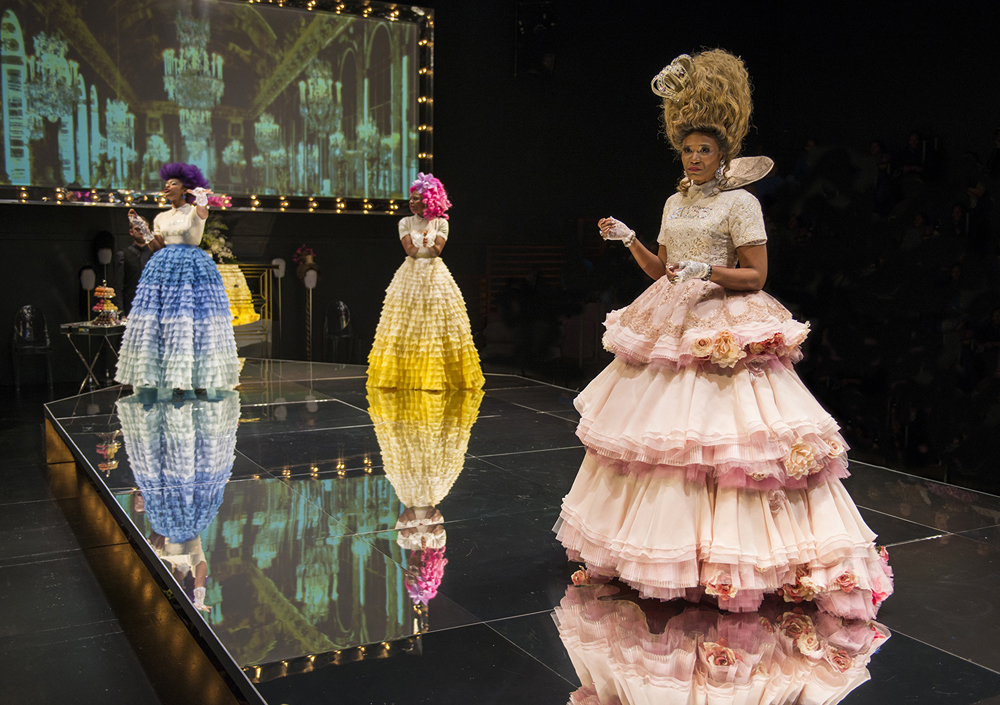 Before modern day celebrity obsessed culture, there was Marie Antoinette—the Austrian-born-teenage queen of France who reigned from 1774 to 1792. She was often misunderstood (Let them Eat Cake anyone?!) and known as one of the world's most extravagant queens. In Steppenwolf's latest production, you'll find a modern take on history. Written by award-winning playwright David Adjmi and directed by the acclaimed Robert O'Hara, features ensemble members Alana Arenas as Marie Antoinette, Tim Hopper as husband King Louis XVI and Alan Wilder as Sheep. With incredible costumes and hair and wig design, this is not to be missed by fashion aficionados and theater lovers alike.
Marie Antoinette will run at Steppenwolf's Upstairs Theatre at 1650 N. Halsted St. through May 10, 2015. Purchase tickets ($20 – $82) through Audience Services (1650 N. Halsted St.), 312.335.1650 and steppenwolf.org.
First Wives Club Brings a Flair to Your Next Girls Night Out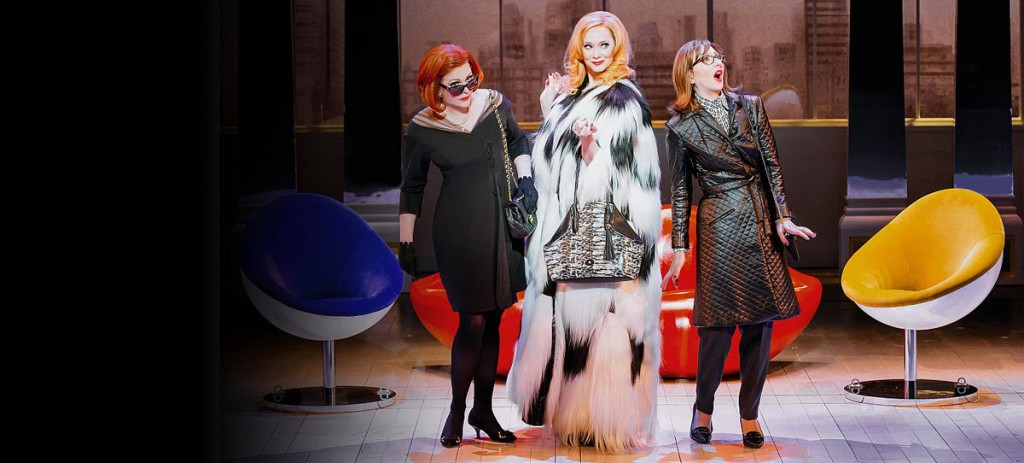 One of our favorite movies from 1996—First Wives Club has been transformed into an incredible night on stage. Grab your best girlfriends and head to the Oriental Theatre in Chicago for a night of pure entertainment. Stage actresses Faith Prince (Brenda), Christine Sherrill (Elise) and Carmen Cusack (Annie) were able to take the qualities we loved on screen from Bette Midler, Goldie Hawn and Diane Keaton and bring it to a live audience. We go through their downs as their husbands leave them for younger women. We watch them come together, and come out on top—even stronger than ever. Directed by Simon Phillips, you'll enjoy an array of songs by Motown legends Holland-Dozier-Holland. Some of the new and classic songs we loved include "Reach Out…I'll Be There," "Stop in the Name of Love" and "I Can't Help Myself (Sugar Pie Honey Bunch).
First Wives Club is part of the Broadway In Chicago 2015 Season. For more information, visit www.BroadwayInChicago.com www.FirstWivesClubTheMusical.com.