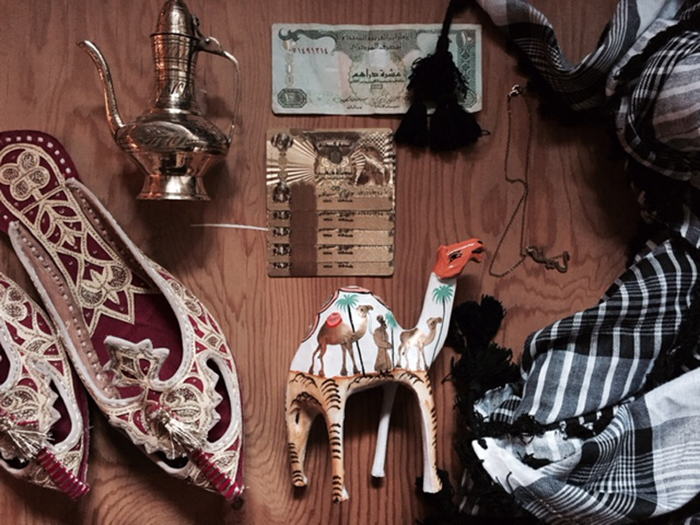 Shoes – Textile Market, Gold lamp – Dubai International Airport (DXB), 24K gold playing cards – The Gold Souk, Arabic "Melissa" Name Plate Necklace – Madinat Jumeirah, Camel – Dubai International Airport (DXB), Traditional Scarf – The Textile Market. Photo by Henrique Kerch
We love to make any excuse to travel the world and what better way than to find the perfect destination for shopping? If you're into fashion and exploring the many markets, souks and shops, then you've come to the right place. Dubai is truly a fashion lover's paradise—from the Gold Souk in Deira, to every well-known store on your list at the Dubai Mall, there is something for everyone. Here's to making your destination to Dubai that much easier with our list of top shopping spots you can't miss.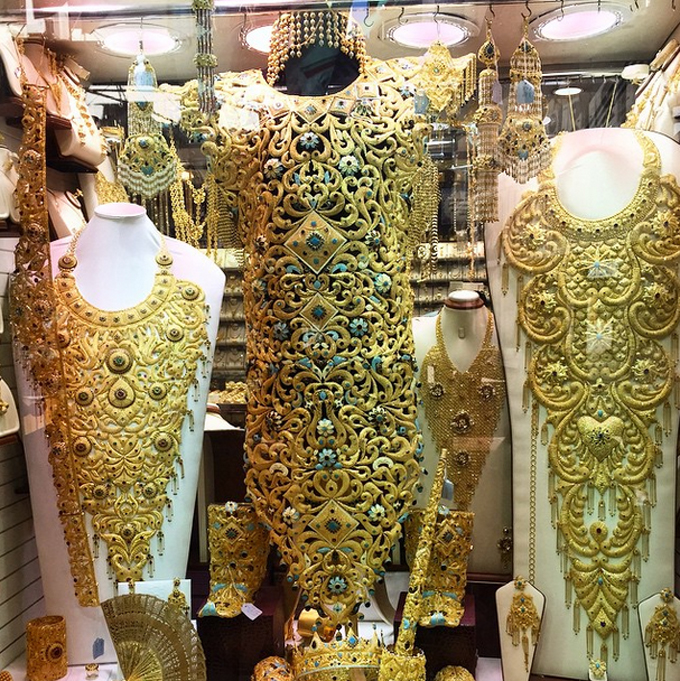 The Gold Souk. Photo by Henrique Kerch
Head to the Gold Souk (Al Sabkha Road) for gorgeous gold to add to your jewelry collection. Located in Deira, in the heart of Dubai's business district, this traditional market is one of the first stops you should make. Gold trade in Dubai boomed in the 1940s, and is still going strong today. Find everything from flashy gold necklaces (like pictured above), to more attainable gold bracelets and earrings. You can even snag playing cards doused in 24K gold leaves.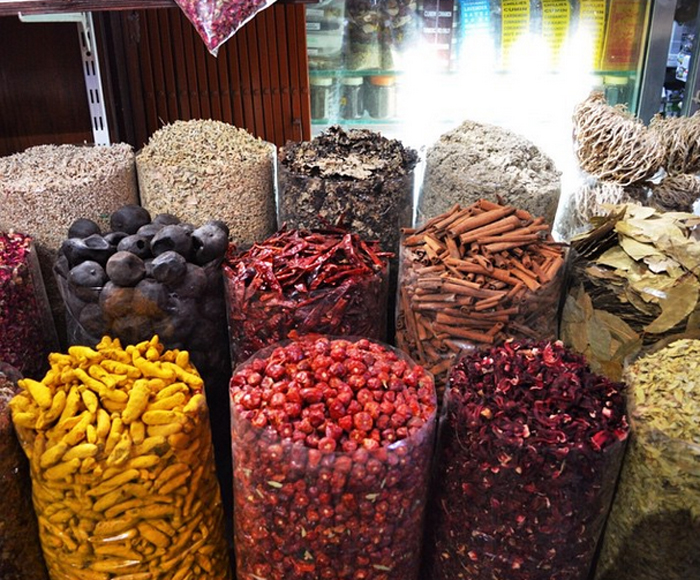 The Spice Market in Dubai. Photo by Henrique Kerch
The Spice Market (D 85 in Dubai) is the stuff dreams are made of and you can't leave without visiting this iconic market. Find everything including Myrrh, Saffron, and even chocolate-covered dates on your trip and—never forget the bold colors and scents.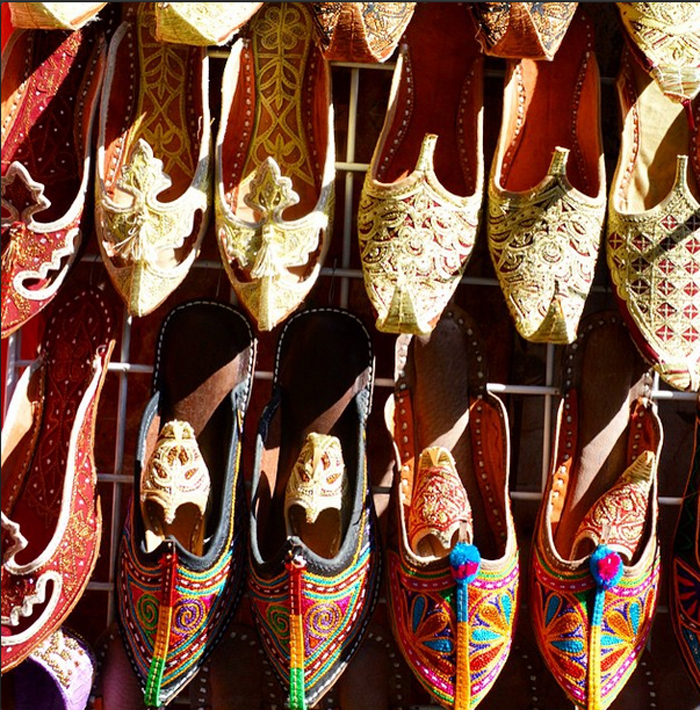 Alongside the Dubai Creek in Bur Dubai venture to the Textile Market where you'll find vibrant shops dotted along the streets in the Al Fahidi district. Find beautiful traditional scarves or fabrics for your next masterpiece. We picked up several styles of the traditional shoes in succulent colors like gold and bright pinks.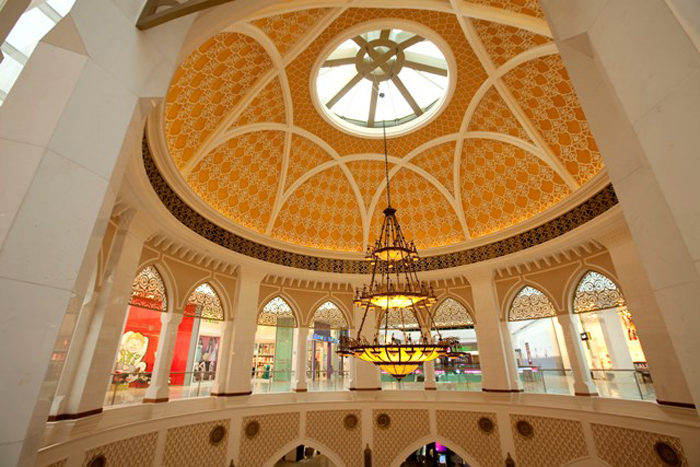 Make a stop to the Dubai Mall—not just any mall, it's the largest shopping center in the world at 1,124,000 square metres, boasting 1,200 shops with a staggering 54 million visitors a year. Along with all of the iconic designer stores like Louis Vuitton to Lanvin, you'll also have loads of entertainment with features like an ice rink, indoor skiing, and the Dubai Aquarium.