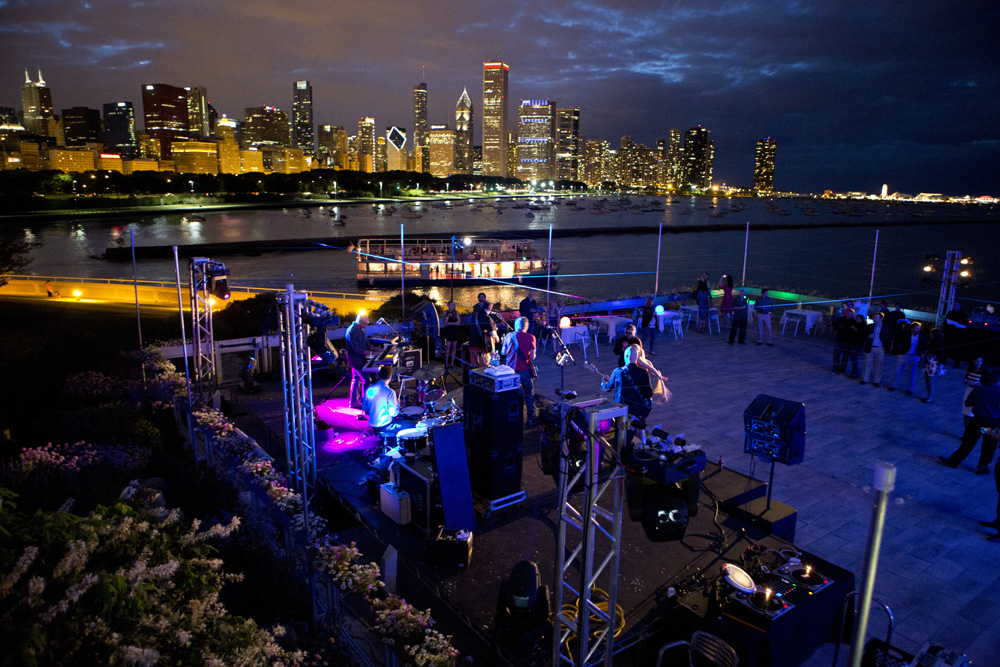 On Saturday, July 27th, over 900 of  Chicago's youngest philanthropists headed to the Shedd Aquarium's BLU fete to celebrate the iconic institution, commemorating the 10-year anniversary of the Wild Reef exhibit. We kicked off the celebrations in style in the aquarium's original galleries trying hors' d'oeuvres from some of our favorite restaurants before heading to the VIP area where we took in amazing views of Chicago, while sipping on Martín Códax wine and beer from Blue Moon Brewing Company and dining on sable fish pâté fatunta with bacon, pickled shallots and chives from Publican Quality Meats and spicy crab salad with Persian cucumber, candied lemon rind, tabico, chive blossom, cilantro and taro chip from Jellyfish.
One of our favorite parts of the night was checking out the exhibits to the sounds of local musical talents The Salt and the Sea, The Samples and DJ Trentino – with a special VIP set from Bailiff!  The newest exhibit to land at the Shedd had guests who were all dolled up touching cownose stingrays at Stingray Touch. After our own up-close-and-personal encounters with the sea creatures, we ventured out the Sick Family Lakefront Terrace for late night dancing against the city skyline with a backdrop of fireworks for the perfect night cap at the Shedd.
"We're thrilled Shedd's Auxiliary Board continues to successfully inspire young philanthropists of Chicago to support Shedd Aquarium," said President and CEO Ted A. Beattie. "The critical funds raised through events like BLU allow Shedd to share the wonders of the aquarium with thousands of school children each year, provide exceptional care to its 32,500 animals, and support conservation efforts around the world."
The event raised more than $370,000 for learning and conservation initiatives. Guests left the fete with gift bags filled with beauty products from H20 beauty, and headed to an after party at Underground Chicago.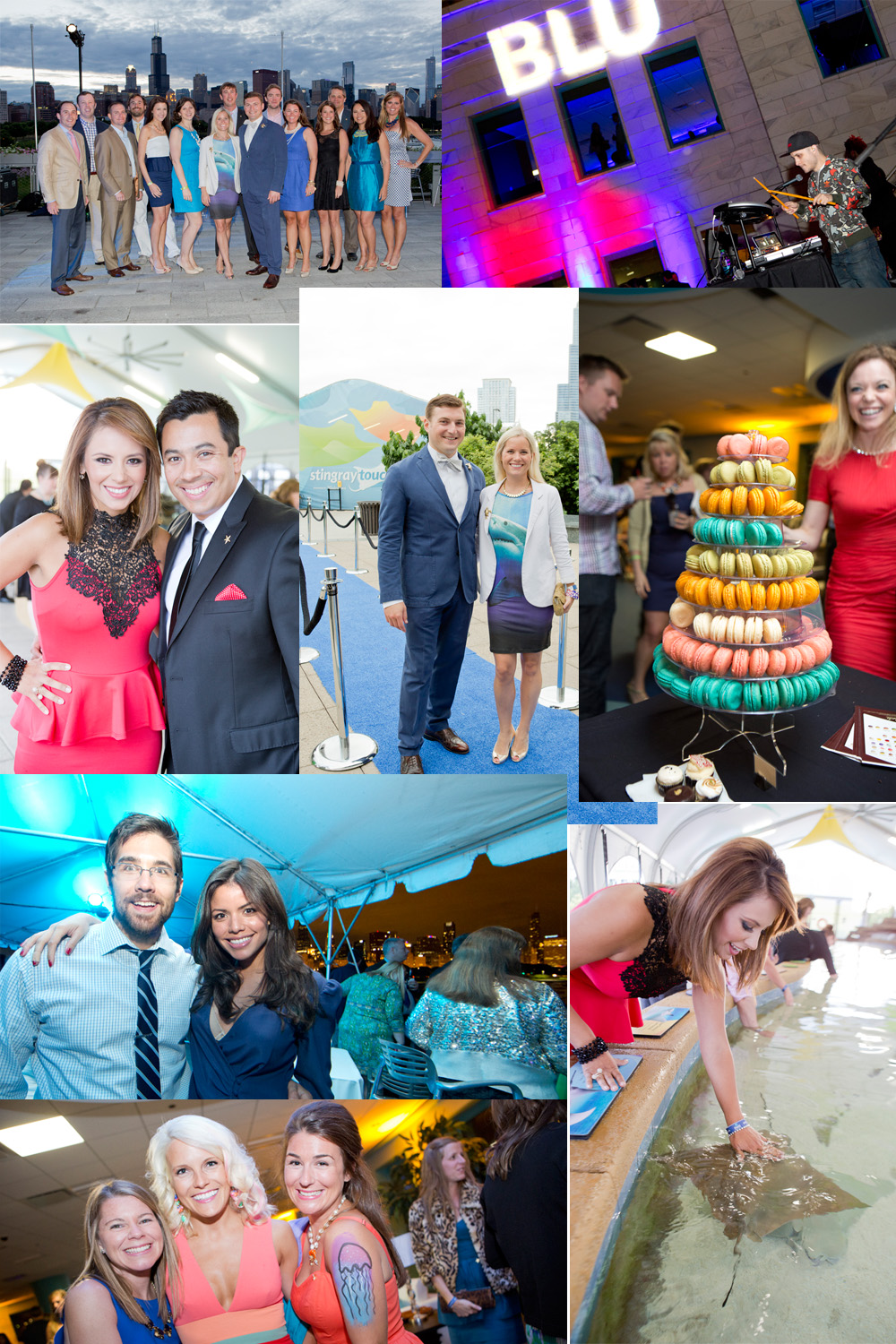 Shedd Aquarium Auxiliary Board's BLU Leadership Committee. © Shedd Aquarium/Brenna Hernandez; DJ Trentino spins on Lakeside Terrace. © Shedd Aquarium/Brenna Hernandez; Daniella Guzman with husband Hector enjoy Stingray Touch. © Shedd Aquarium/Brenna Hernandez; BLU Co-chairs Gideon P. Searle and Susan Patience. © Shedd Aquarium/Brenna Hernandez; Desserts from Vanille Patisserie. © Shedd Aquarium/Brenna Hernandez; Shedd Auxiliary Board member Steve Paramski with guest. © Shedd Aquarium/Brenna Hernandez; Guests enjoying BLU. © Shedd Aquarium/Brenna Hernandez; Daniella Guzman enjoys Stingray Touch. © Shedd Aquarium/Brenna Hernandez