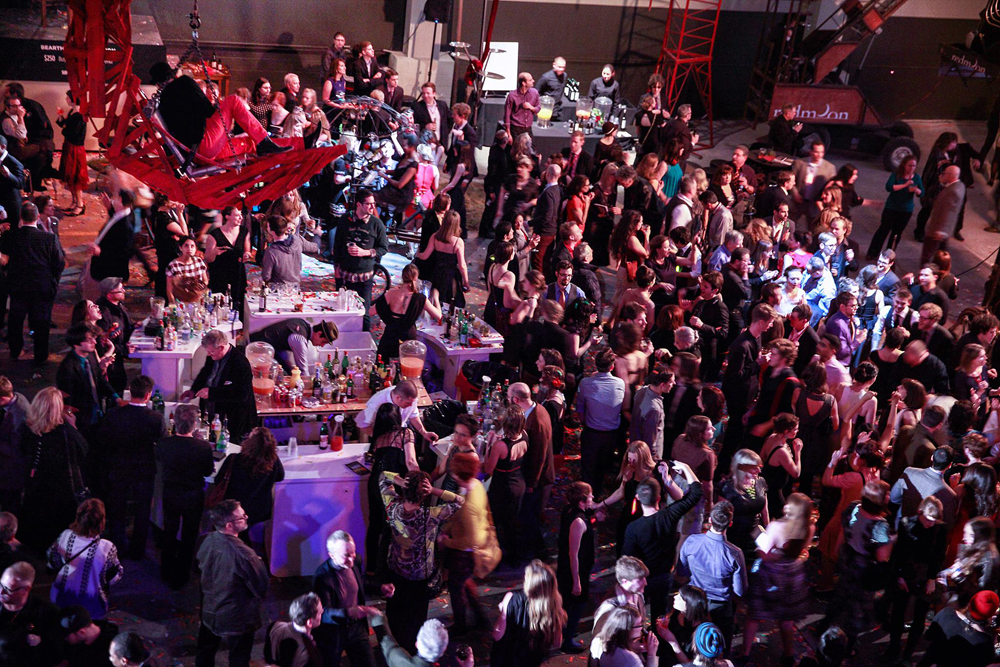 On Saturday, March 15th, Co-chairs Matt and Lucy Moog welcomed over 1,000 revelers that poured into a 57,000 sq. ft Pilsen warehouse to celebrate Redmoon Theater's annual spring fundraising gala, Spectacle Lunatique themed "At the Scale of the City".  Kicking off the night with a VIP experience, guests enjoyed tastings from chefs and mixology cocktails from some of the cities best restaurants. If the culinary delights from acclaimed restaurants like Embeya, Nightwood, Sunda and Frontier and drinks from mixologists like Steve Charrow from Brindille and Annamarie Sagoi from The Dawson weren't enough, guests were treated to the theatrical wonder from Redmoon Theater the entire night.
One of our favorite activities are the oversized swings guests could take turns on, or grabbing a flute of champagne from the ariel artists who hung overhead. Guests enjoyed dozens of costumed performers such as the Cyclone Grill, an elevated, spinning "drum kit style" array of real working grills serving up savory bites throughout the night. We even spotted Chicago mayor Rahm Emanuel, enjoying an elevated quickie 10 minute tasting for two with acclaimed chef Michael Carlson of Schwa. VIP guests checked out The Luna Lodge offering up the best views, luxe seating, massages, razor shaves, and spa stations to pamper guests.
Every year Redmoon has an honoree for this special event and this year, Howard Tullman, tech entrepreneur and CEO of Chicago tech hub 1871, received that honor with the Galvanizer Award. One of our favorite parts of the night though was the Drum Cart performance that featured over 30 mobile percussionists. Guests also took in an exclusive special look at Redmoon's upcoming Great Chicago Fire Festival that will be an impressive citywide celebration kicking off from May 3rd to October 4th 2014.
Spectacle Lunatique raised more than $400,000 that goes straight to Redmoon's mission to creating free summer programs around Chicagoland, many in areas that are culturally underserved.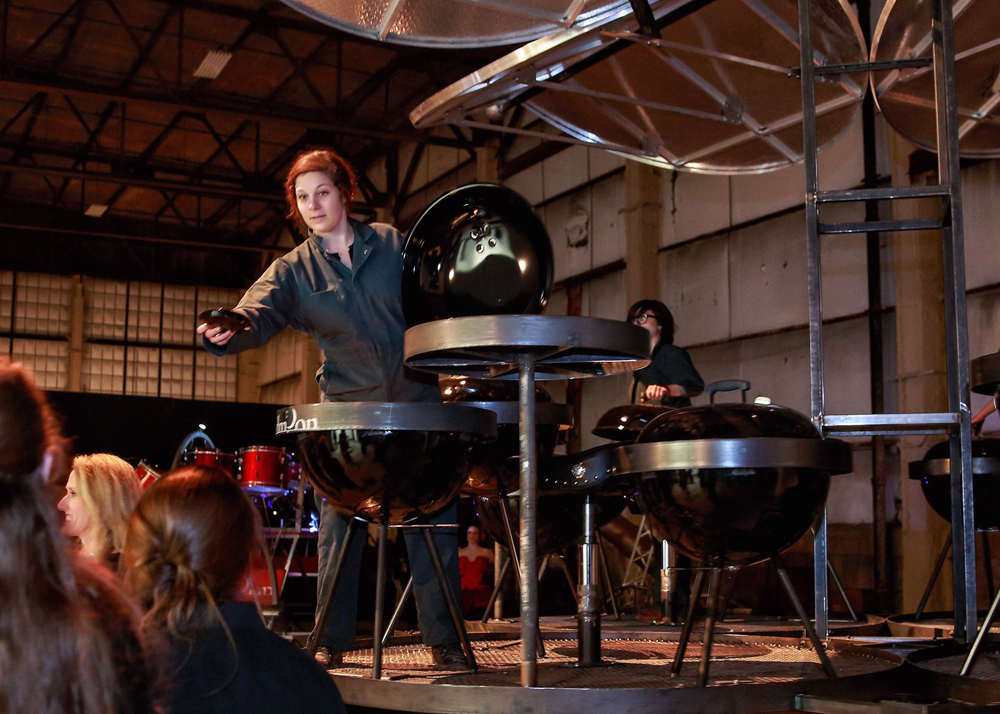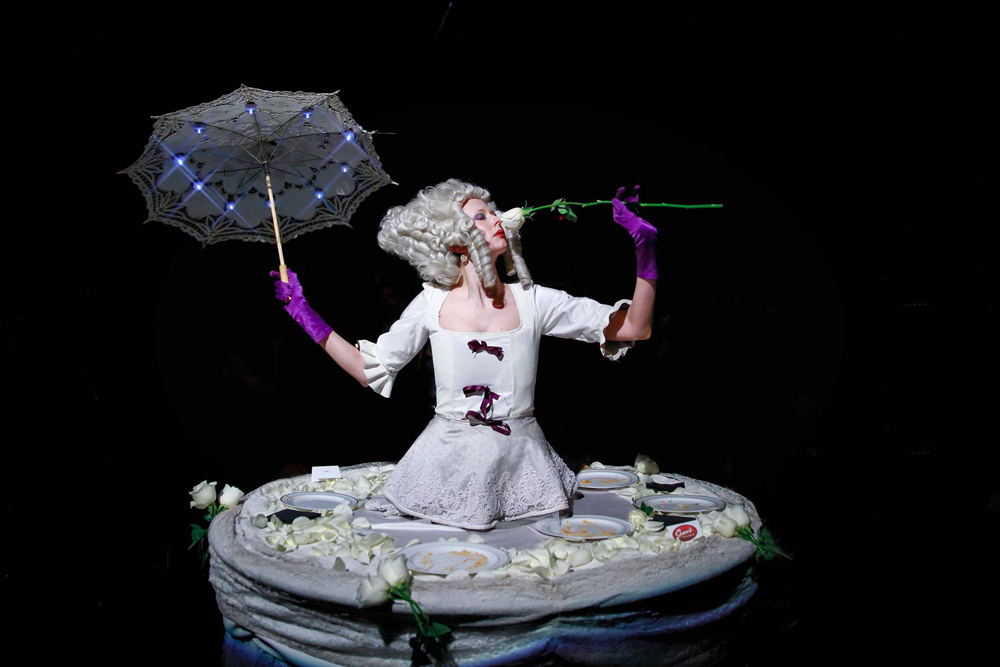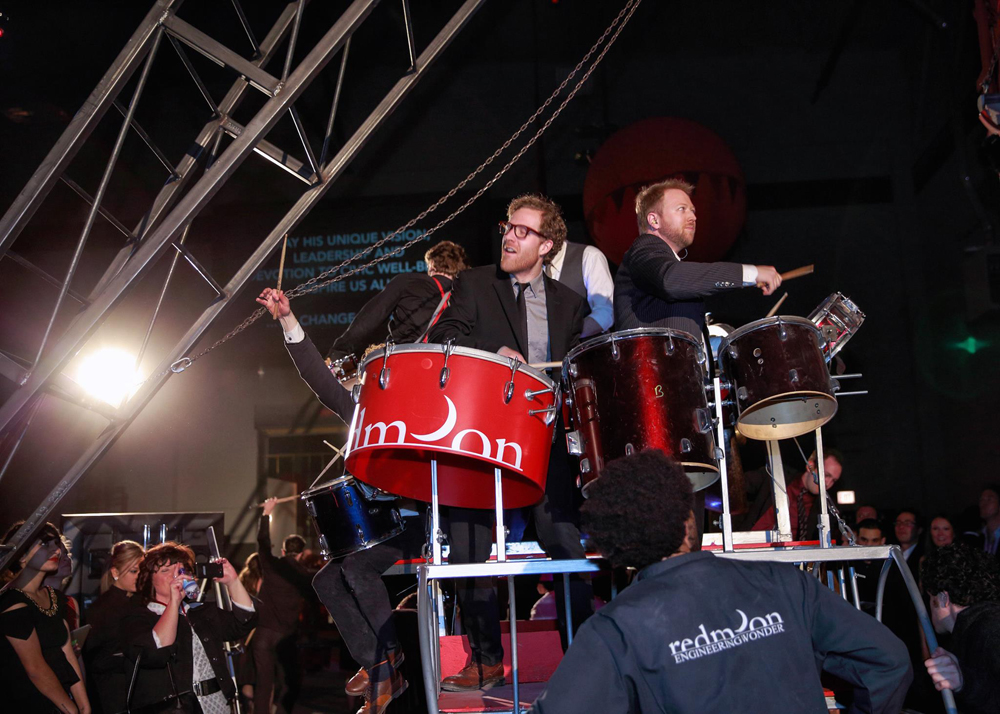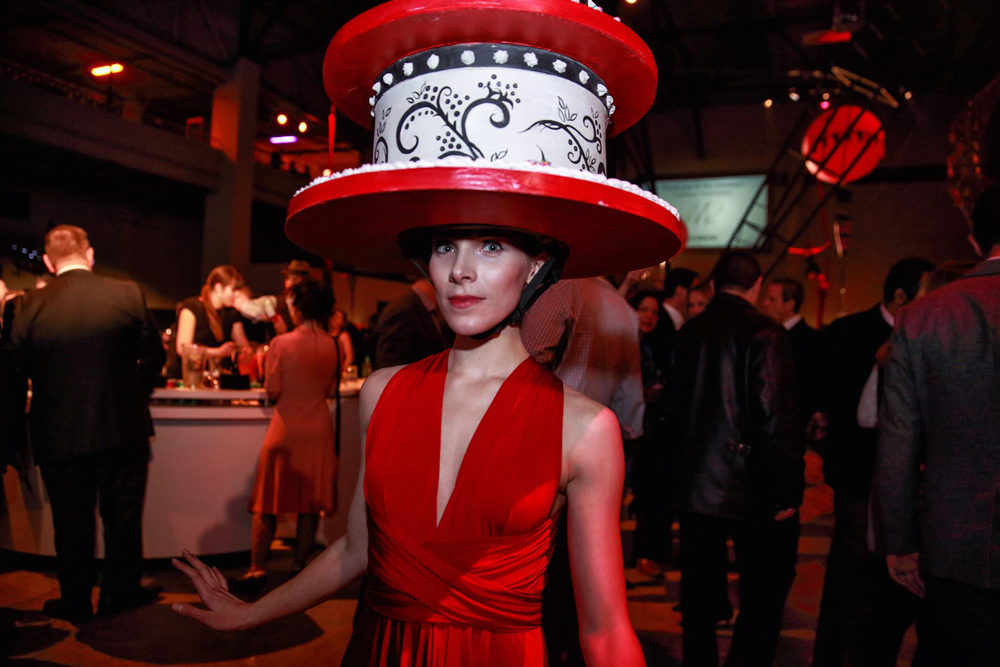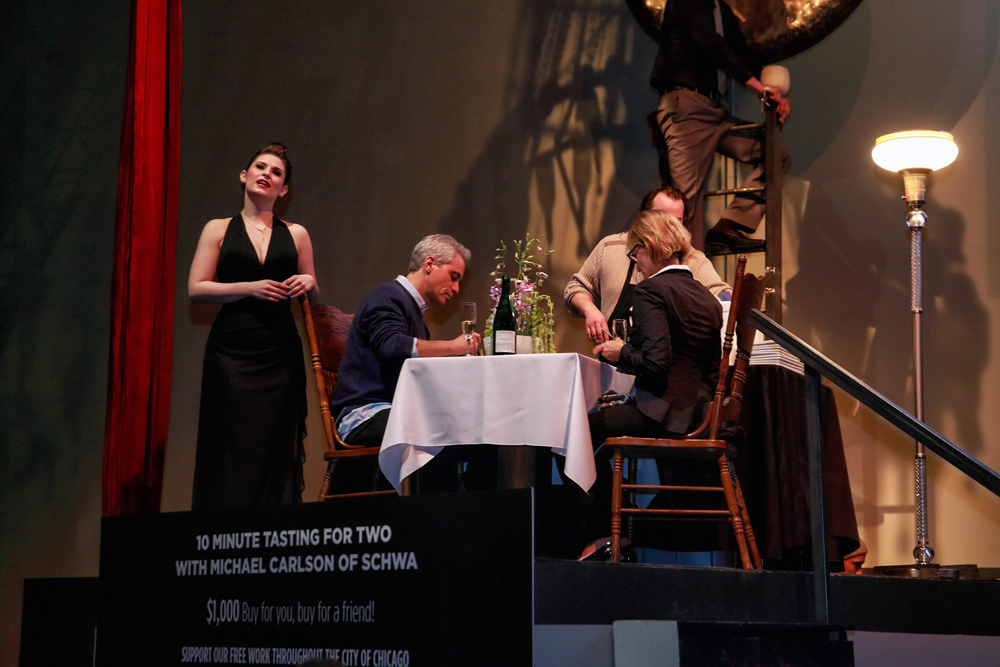 Photos courtesy of Redmoon Theater