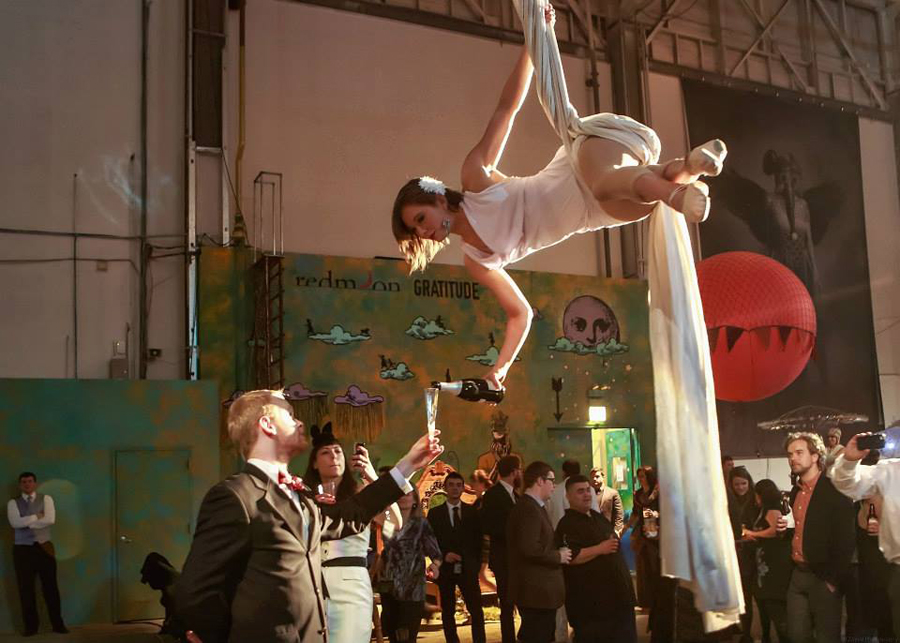 We rung in 2014 at one of the coolest parties in Chicago – Redmoon's New Year's Eve Revolution Party at their huge Pilsen home. The entire warehouse (all 57,000 sq. ft. of it) was transformed into an illuminated party space full of Redmoon spectacle and wonder that we have come to know and love. "The aesthetic desire for Revolution was to create a kind of floating dreamscape, full of electricity, with much of the action, entertainment and service living elevated in our towering and cavernous new home in Pilsen – a surreal, delightful and surprising interactive environment charged with traces of ritual and ceremony that challenge the core of the ordinary (now tired) New Year's Eve party," said Redmoon Director Alex Balestrieri.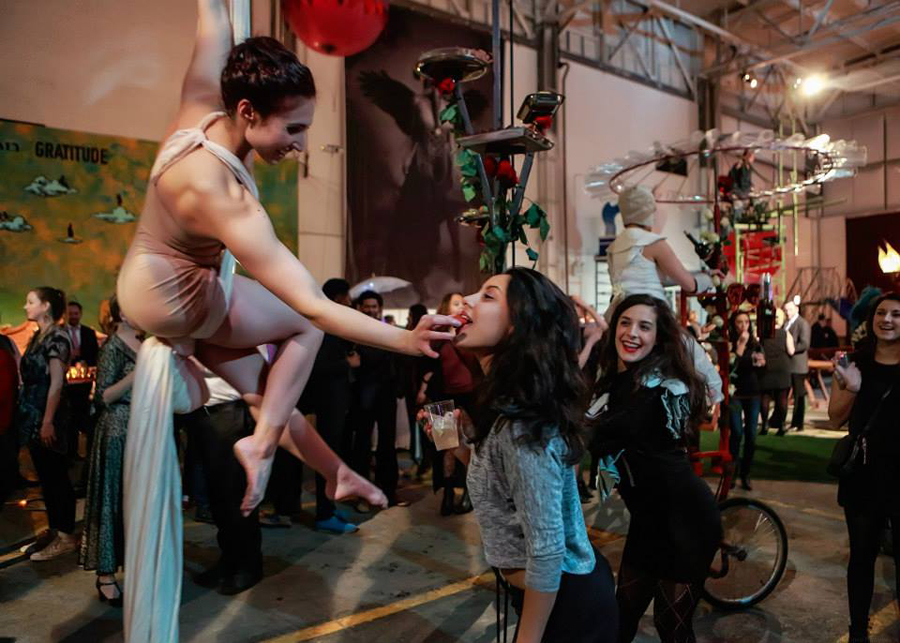 The event brought all sorts of magic to revelers – Aerial Dance Chicago provided acrobatics from 40-foot ceilings while simultaneously providing guests with chocolate delights; Artisanal sweets by Katherine Anne Confections designed exclusive truffles just for this event where guests were served from trays that hung from massive hot air balloons and – our favorite, the Redmoon "Table Ladies". These Marie Antoinette lookalikes served up whimsical desserts for party guests. Revolution, directed by Alex Balestrieri and Joe Burgum, with Will Bishop and Producing Artistic Director Frank Maugeri, had even more magical fun up their sleeves.  Guests could arm wrestle a man dressed as a bear, write letters to their future selves for next year with an old-fashioned typewriter and take in other delights like the "Napkin Ladies," Stilted Sweets Servers," "Floating Trays," and "The Teapot Libation Machine." Speaking of libations, which were plentiful as well, there were eight stationary bars and some highly creative roaming servers. Guests could score a selection of wines from Chicago's Vin Divino via Redmoon's "Wine Bikes" which peddled throughout the crowds pouring stylish guests their favorite red, white or sparkling wine. If champagne was your drink of choice to ring in the new year, Redmoon had "The Champagne Chandelier," a six-foot by six-foot chandelier made out of bottles and glassware that hung from a giant mobile. Your bubbly was then served by a silk-suspended acrobat. Beer was also creatively available with "The Kegway" featuring craft beer by Lagunitas Brewing Company. Guests could also enjoy plentiful cocktails by Cask & Courtesy.
Our favorite moment of the night – midnight, of course, and Redmoon pulled out all the stops with their magical "Midnight Moment" filled with amazing music and huge confetti.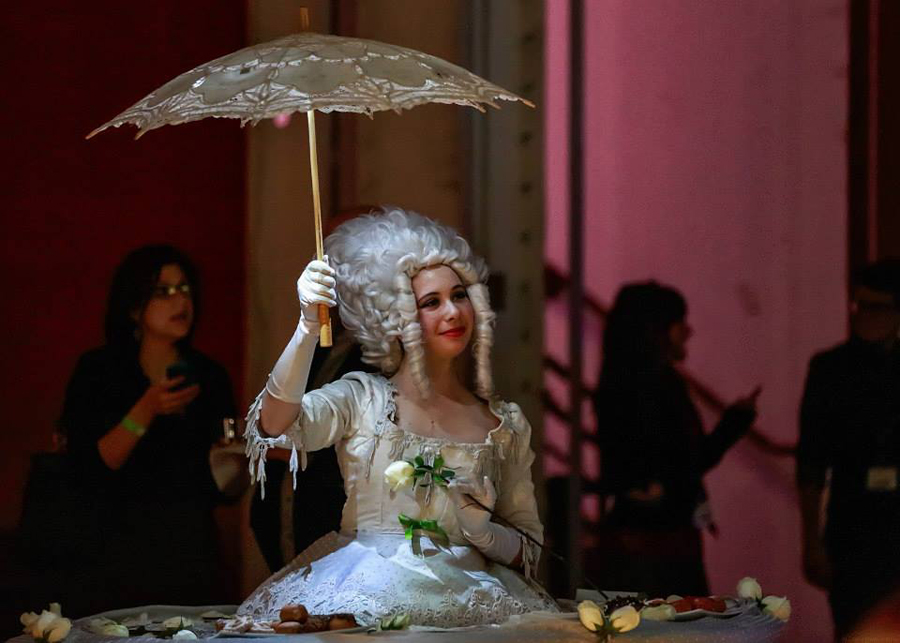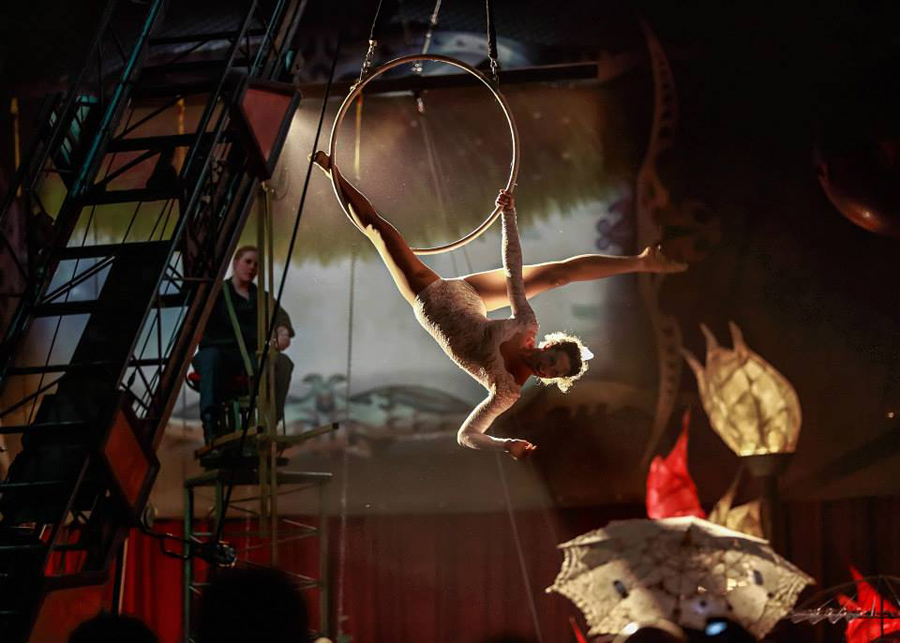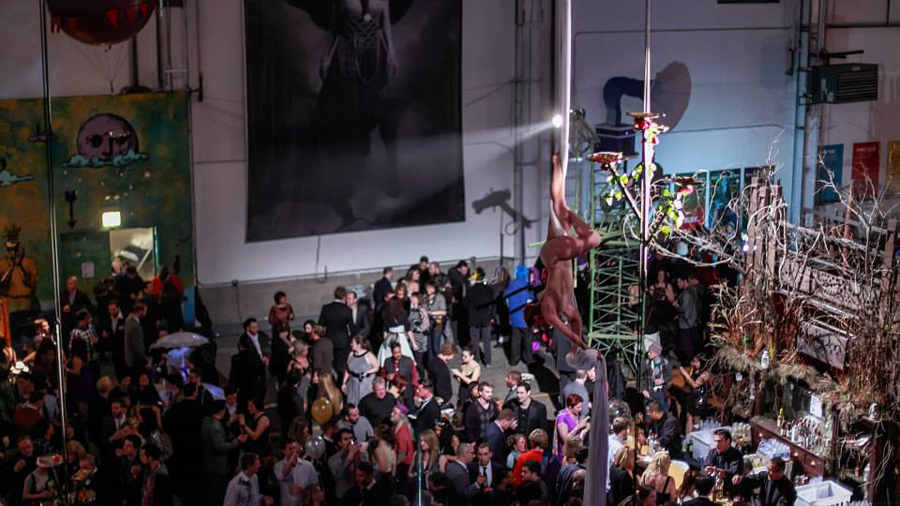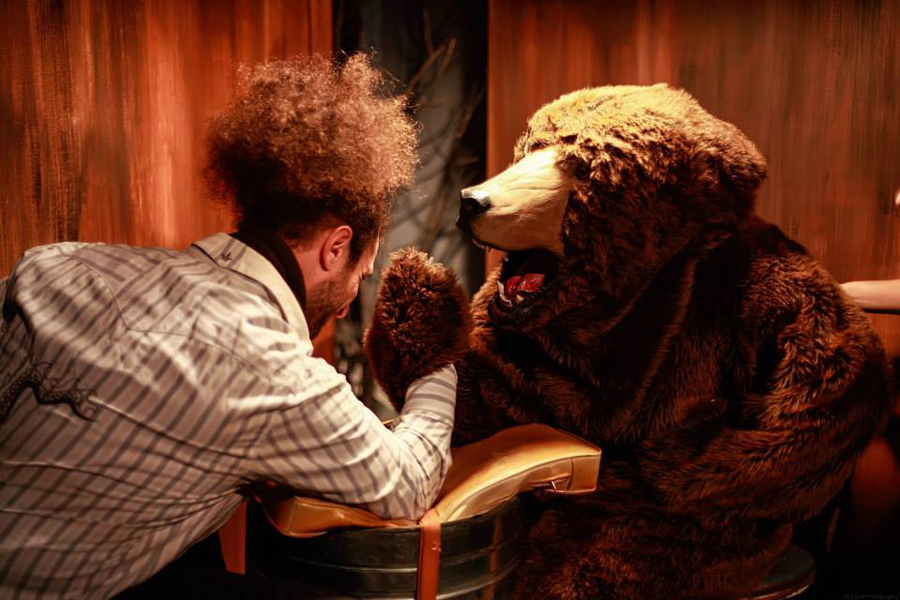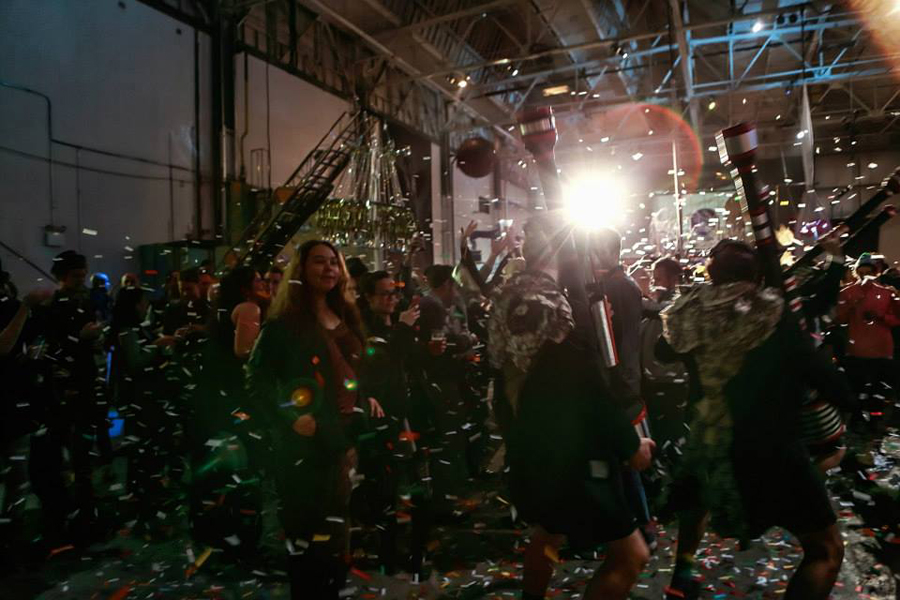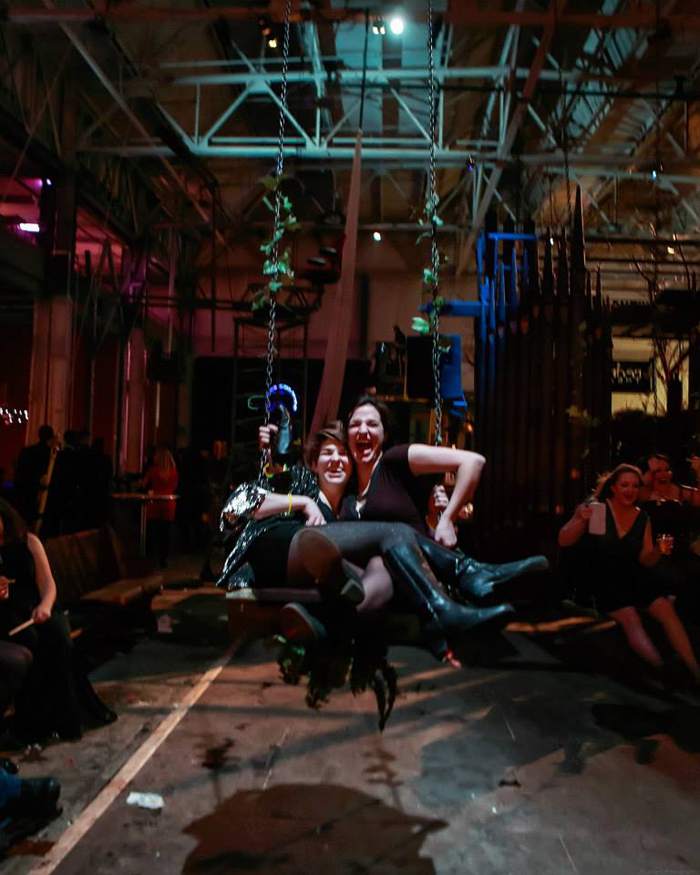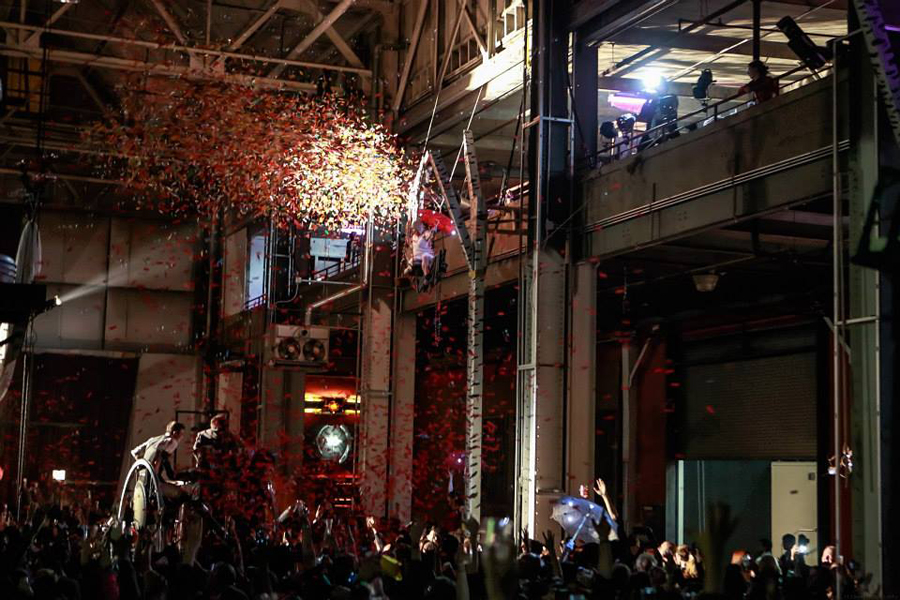 To check out Redmoon's next event, please visit  www.redmoon.org.
Photos courtesy of Redmoon/Al Zayed Photography
Need something to wear for your next party? Check out some of our favorite looks!