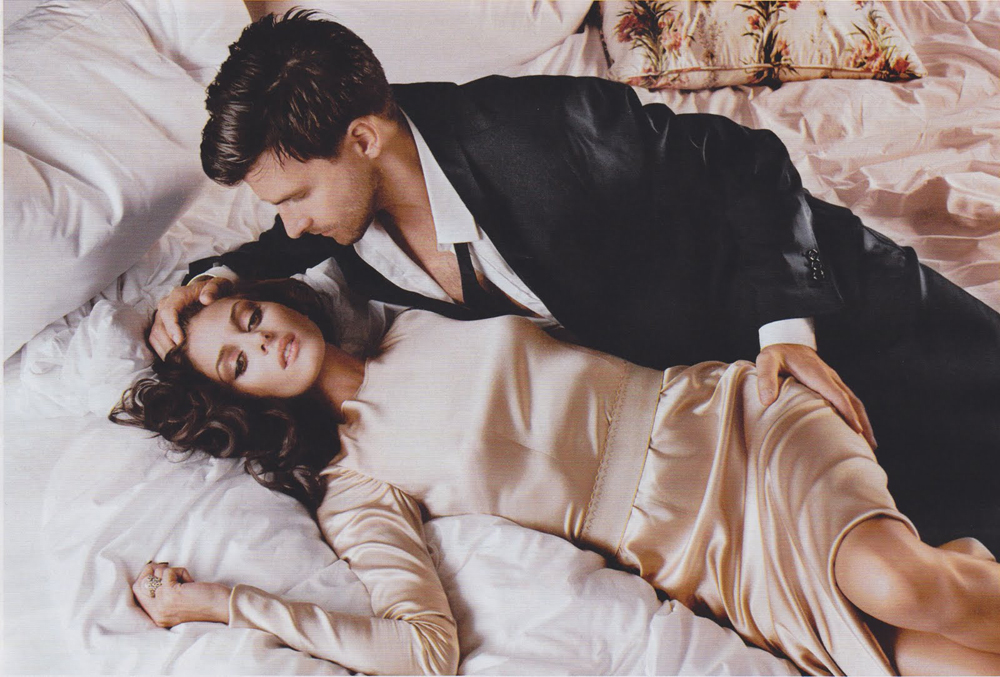 Olivia Palermo is engaged to her longtime boyfriend Johannes Huebl, a German model and photographer. He shared the happy moment on instagram on New Year's Day while traveling in St. Barts, "Happy New Year to everybody and this is how we celebrate it:  OP said Y E S ".
The couple started dating in 2008, after being introduced by mutual friends. Palermo is known from the reality show "The City" on MTV, where she worked in the PR department of Diane von Furstenberg and the accessories department of Elle Magazine. No stranger to the fashion scene, the show catapulted her to style icon status — appearing on countless style blogs and magazine covers like Elle Mexico, Tatler, ASOS Magazine, even modeling alongside her beau for labels like Mango and Hogan. She's launched a jewelry collection with Roberto Freymann, was the face of the Mediterraneo collection for Carrera y Carrera, a guest editor for Piperlime.com, and even appeared as a guest judge on Project Runway. Now you can find her running her own fashion site, www.oliviapalermo.com featuring stories on fashion, beauty and accessories, even giving fans the chance to shop her closet.
Here's an interview about their "old, romantic love" with Elle Magazine.