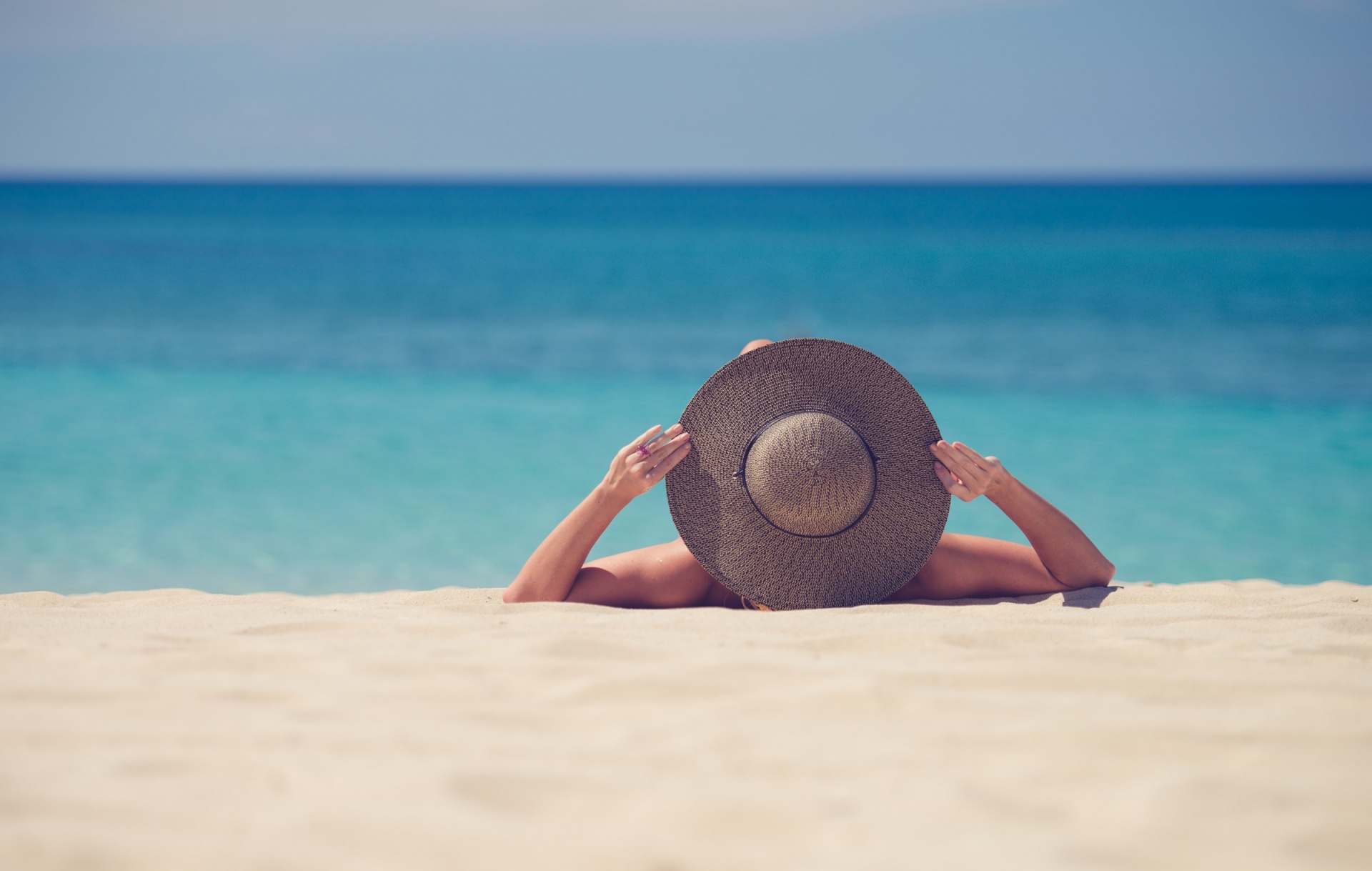 One of the biggest beauty secrets we swear by is to wear sunscreen. Don't take our word for it. Research has shown that the sun causes premature aging with 90 percent of wrinkles caused by UVA light from the sun. There's one brand in particular that we've tried and are adding to our list of must-haves this summer.
Why MyChelle?
MyChelle dermaceuticals is a leader in bioactive skincare focusing on natural beauty and what we love about their products is just that. Here's a look at what we're packing for the beach this summer to protect our skin from the sun.
What We Love From MyChelle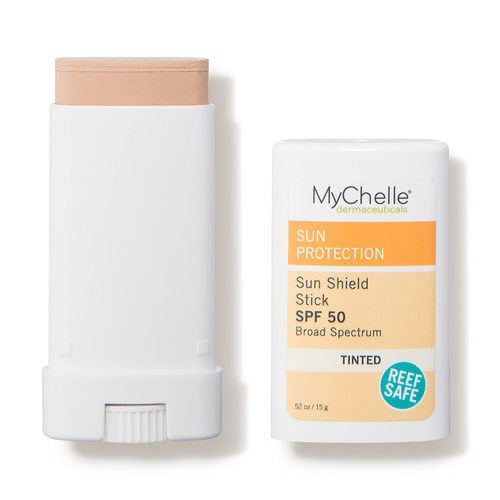 Sun Shield Stick SPF 50
If you're looking for a great product for sun protection—especially when you're on vacation and what to use in place of your foundation, we love the Sun Shield Stick SPF 50 which is tinted to help hide imperfections. The color helps to enhance any skin tone and is also water-resistant and provides powerful UVA/UVB full-spectrum protection. Enhanced with avocado, Jojoba, and Vitamin E Oils to help moisturize and protect skin, it's our perfect on-the-go sun protector.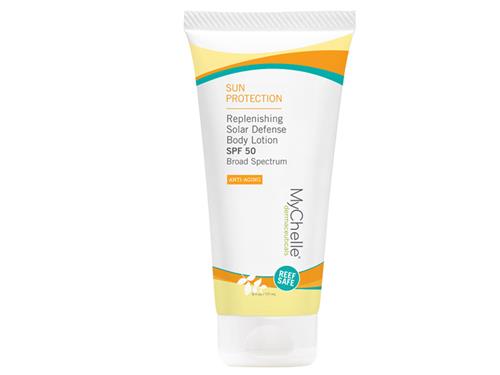 Replenishing Solar Defense Body Lotion SPF 50
This 100% mineral-based, hydrating body lotion really delivers the protection we need without leaving behind a greasy residue. It's rich with coconut oil and shea butter so it doubles as a great moisturizer.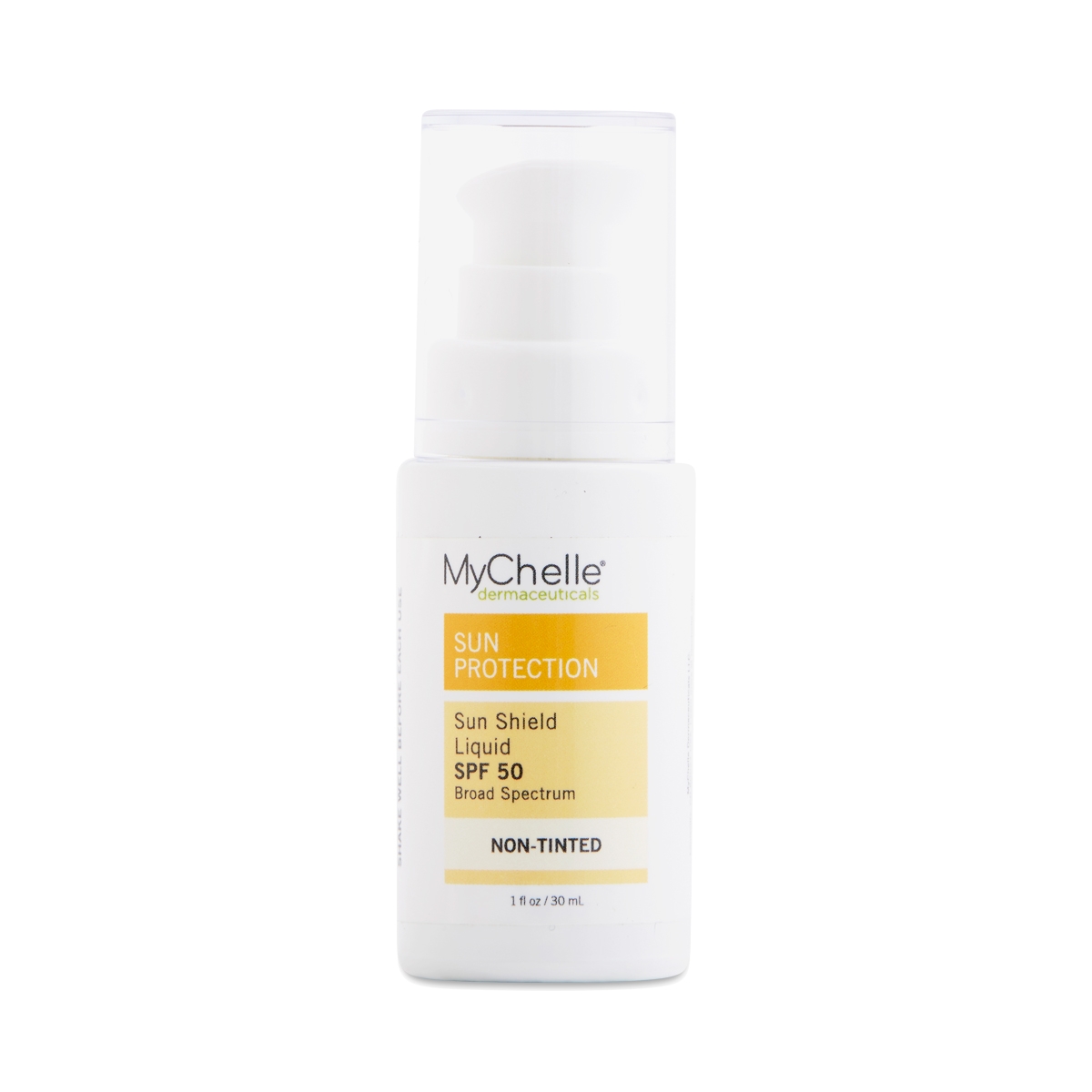 Sun Shield Liquid Tint SPF 50
This is a great 100% mineral sunscreen that will give you maximum UVA/UVB broad-spectrum protection. It's silky and blends seamlessly and you could wear it alone or under a foundation.
Ingredients Make All the Difference
When it comes to ingredients in beauty products, the ingredients really do make a difference. MyChelle Products allow you to protect your skin from harmful UV rays and sun damage and give you the extra bonus of having products that have a "multi-benefit, mineral-based SPF" that is enriched with antioxidant fortifying ingredients. The products are Vegetarian, Cruelty-free, and Free of Phthalates, Parabens, Sulfates, Ureas, Artificial Fragrances and Colors, Petroleum, GMOs, and Gluten.
The Do Good Company
In addition to doing great things for your skin, you can give back because 1% of proceeds from their non-nano, reef-safe sun care benefit the Surfrider Foundation, which is dedicated to the protection and enjoyment of the world's ocean, waves, and beaches.
Sun Safety Tips
Protect your eyes with sunglasses.
Between the hours of 10 a.m. and 4 p.m., the sun is the strongest, so seek out shade during this time.
Seek out a wide-brimmed hat when outdoors as well as protective clothing.
If you're swimming, constantly reapply sunscreen.