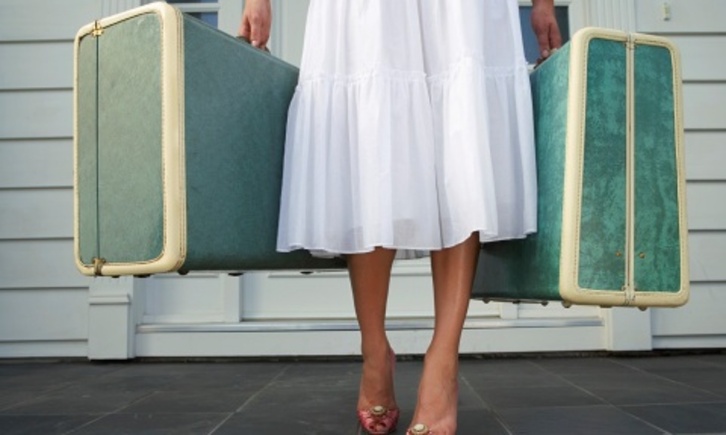 We hear you, you're always the one that people think is "high maintenance,"  so traveling can give you the jitters—especially since traveling light is how you roll these days. The biggest question we always ask ourselves is, how are we going to make it all the way home after hours on a plane or in a car and still look good, without over-packing?
We reached out to our go-to beauty company Stylisted (you know, the app where you can get a glam squad sent to your house!) for the ultimate packing tips when it comes to making travel that much easier—while still reaching your ultimate goal—looking good.  Here are five beauty travel tips to add to your roster so you can travel "over the hills and through the woods" and come out looking glam.
-Pack multitasking products to lighten your load like a chubby eye pencil that works as liner and shadow, and a cream blush that doubles as lipstick.
-If you're traveling with liquids, protect from spills by adding plastic wrap between the cap and opening of the  bottle—and to be extra safe, invest in a washable makeup bag.
-Don't let a huge bottle of perfume prevent you from carrying on your luggage.  Pop into a department store to get a sample of your scent or take this opportunity to try something new.
-Avoid packing hot tools.  Instead, shampoo your hair twice, book a blowout before you hit the road, and invest in a great dry shampoo.  The style will last you a few days—and after that, twirl your hair into a chic bun and call it a day. (Early morning flight? No problem!  Stylisted doesn't have salon hours!)
-Spring for a no-chip manicure or be sure to bring an individual nail polish remover wipe so you avoid unsightly chips, particularly if you're wearing a dark polish.
Save