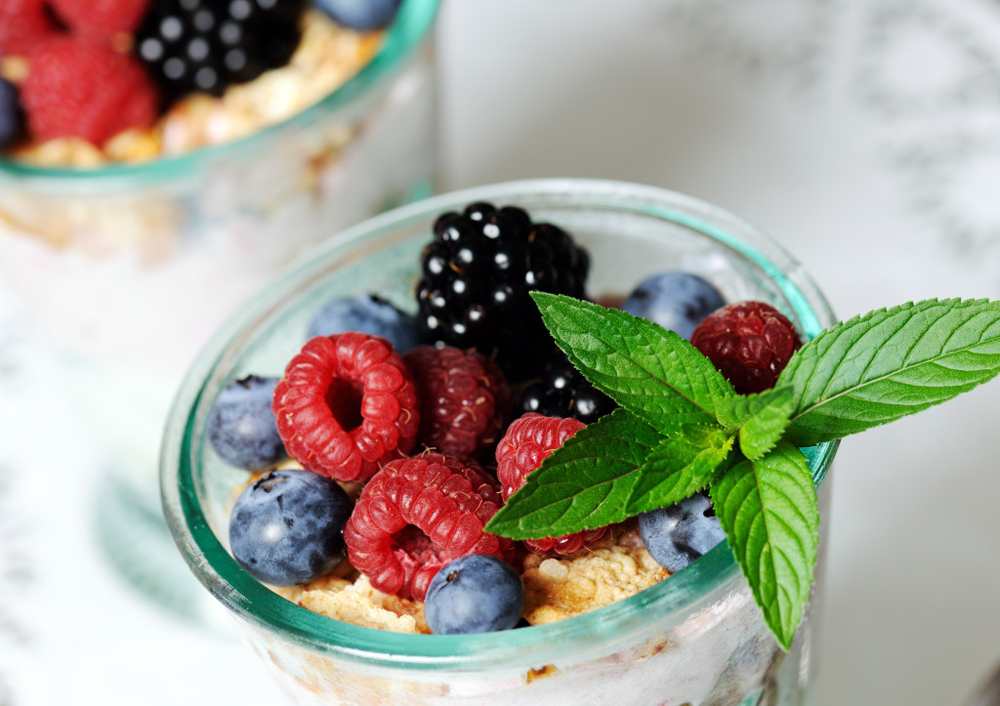 It's Springtime which means it's time to get your digestion back in tip top shape (or as I like to say, reset your gut) so that you can get bikini-ready for warmer weather. We need to take advantage of all the fresh produce popping up at our local stores and whip up some super nutrient dense recipes. I've included a few of my favorites here!
These three recipes are loaded with nutrients; the greens include seaweed, spinach and broccoli; bok choy from the cabbage family; and favorite fresh fruits such as blueberries, raspberries and strawberries which are abundant during the Spring. All bursting with vitamins and minerals including omega-3s, manganese, potassium, iron, folate, fiber and vitamins A & C. These veggies and fruits all contribute to bone, skin and eye health; brain function; maintaining a healthy heart and protection against free radicals.
BOK CHOY/SEAWEED SOUP WITH RICE NOODLES
In a large pot, saute:
2 tbsp. of coconut oil; a splash of sesame oil (optional);
3 coursely chopped scallions;
1 clove garlic; 1 tsp. of anchovy paste;
Then add to pot:
9 cups of chicken or vegetable low-sodium broth; (for more density, use less broth)
1-1/2 cups torn, dried seaweed (kelp or nori);
1-1/2 cups chopped bok choy
4 oz. rice noodles
Bring to boil and then simmer for 15 minutes;
If you want to make this as your main meal, then you can also add sauted and diced, extra firm tofu; chicken or pork. You'll want to also add more broth.
BROCCOLI SLAW & SPINACH SALAD WITH GINGER DRESSING
1 Bag ready-made Broccoli Slaw (shredded broccoli stalks & carrots)
½ Bag Spinach leaves, torn
1 Bunch of Scallions, chopped
½ cup chopped, unsalted cashews & almonds
Dressing: (If you like a heavier dressing, then double the amount of oil/vinegar)
¼ cup olive oil
⅛ cup rice vinegar
½ tsp. fresh ginger, grated
½ tsp. mustard
1 tblsp. of light mayo
Bragg's Liquid Aminos to taste
To make this salad a meal, you can add diced chicken.
FRESH FRUIT SALAD WITH HONEY-LIME DRESSING
Combine your favorite in-season fruits. I used:
two bananas, sliced
one cup fresh raspberries
one cup fresh blueberries
one cup seedless red grapes
one cup fresh pineapple chunks (or canned, no sugar added)
one cup fresh strawberries
In a medium bowl mix fruit and squeeze ½ of fresh lemon into fruit mix;
DRESSING:
¾ cup organic honey
⅓ cup fresh lime juice
¼ cup fresh pineapple, crushed including juice (or canned, crushed, no sugar added)
1 tbsp. chopped fresh mint (optional)
Pinch of ground ginger
Mix dressing and drizzle over fruit mixture and toss lightly.
BeHealthful Retreat: It's time to really take advantage of in-season produce in March to help you kick-start weight loss and renewal for the warmer months to come. Besides being mindful of what you eat, it is beneficial to take a holistic approach while going through a "Spring cleaning" for your body and soul. By integrating nutrient dense eating habits with mindful activities such as yoga, meditation, and other holistic services, you can really hit the ground running with an enhanced lifestyle! I am passionate about helping my clients achieve a higher level of living through my services, and through the BeHealthful Retreat. If you have been feeling like you are stuck in a rut or need some inspiration for yourself: whether that is through health, wealth, or personal growth, you can join us at our next intimate limited edition BeHealthful retreat coming up March 22nd! (behealthfulretreat.com)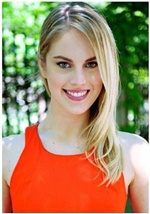 This post was by Sarah Baker, certified plant-based nutrition & holistic health coach. Small business consultant. TV & Media personality. Founder & President of BalancedBabe.com. President & CEO of The BeHealthful Retreat.