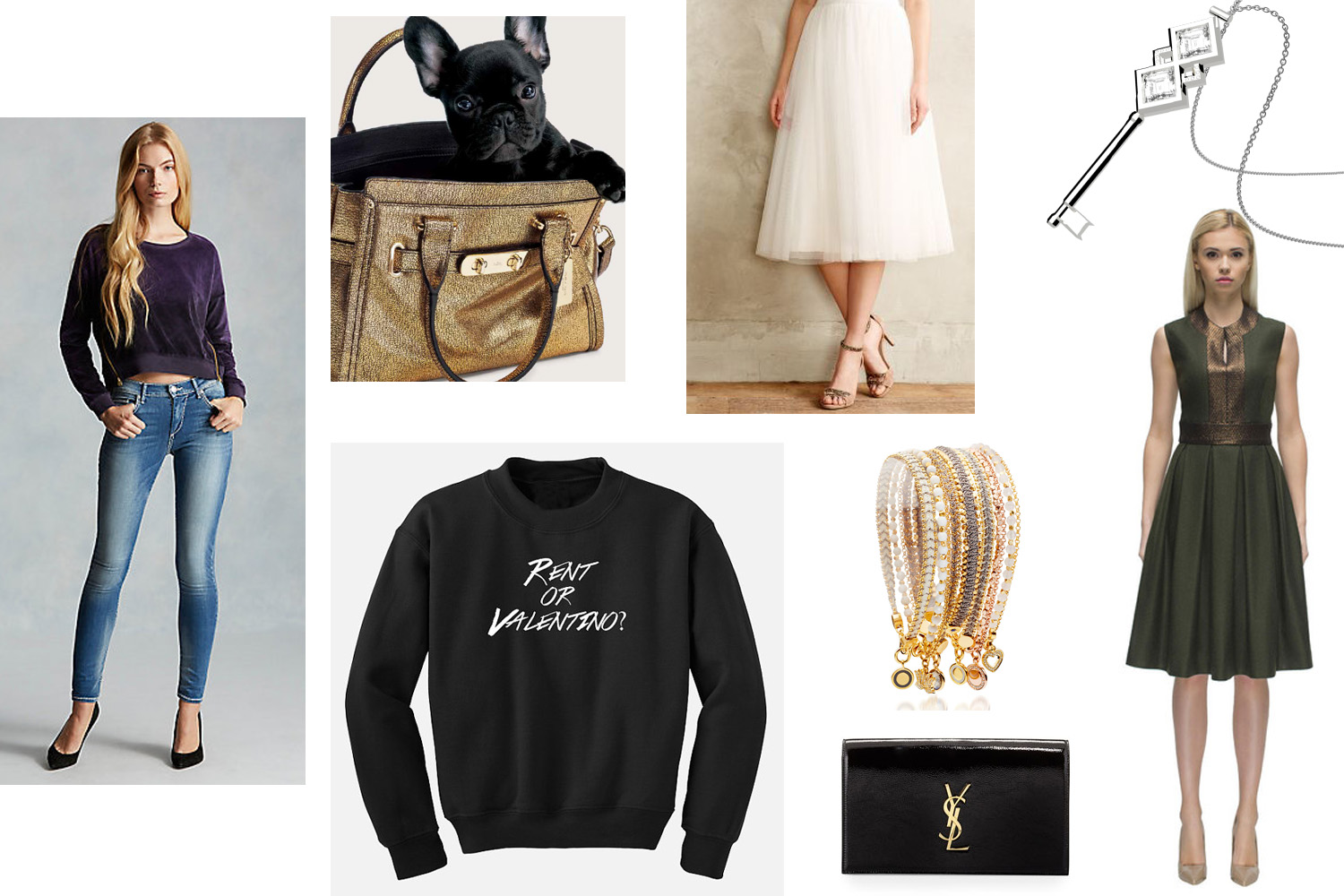 A few things your fashion lover friend has in common with ours: She always looks impeccable, she knows her designers and wears them often.  And, while you may not be able to gift her everything her heart desires—we've found some favorite new additions that any true fashionista would cherish.
True Religion Halle Super Skinny Super T Women's Jean, $349, True Religion
Metallic Pebble Leather Coach Swagger 27 in gold $450, Coach
Rent or Valentino Sweatshirt, $32 HARK & Co.
Bailey 44 Tulle Midi Skirt, $148, Anthropologie
Astley Clarke Rock N Roll Nugget Bracelet, $275, Neiman Marcus
Saint Laurent Monogram Leather Clutch Bag, Black, $990, Neiman Marcus
Bingham Necklace, $17,500, Keyrious
Bronze Attraction' Split Neckline, Knee-Length Dress, $299, Latorri.com