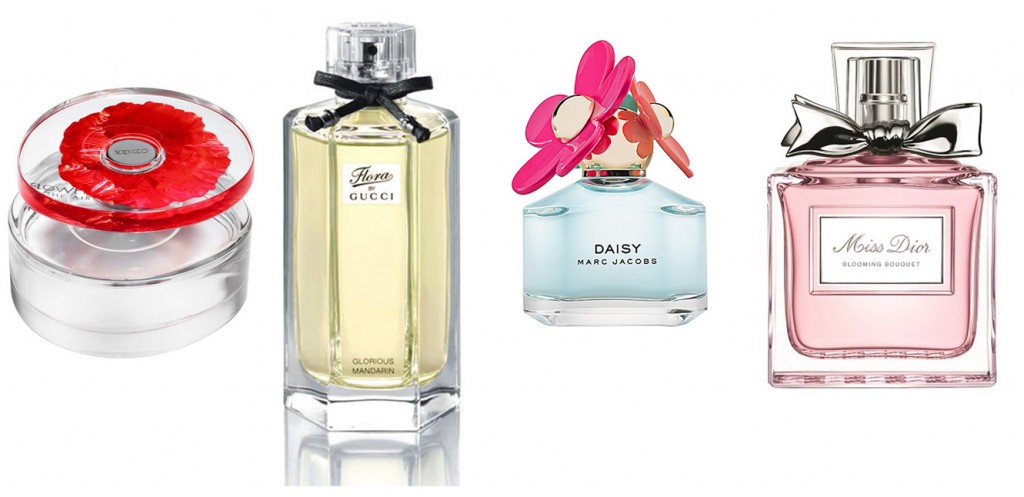 There is really no time better than springtime and when shopping for the latest spring looks, we always look for the best fragrances that can make us feel renewed this season. Designer fragrances from Marc Jacobs Delight (a playful fragrance with scents of apple and quince) and Gucci Flora Glorious Mandarin (citrus scent of Mandarin orange, as well as peony and jasmine)—these fragrances delight us for spring. Here's a look at what we are buying this spring from FragranceNet.com.
Kenzo Flower In The Air – With luscious top notes like raspberry and pink pepper and a mix between spicy and sweet, this floral favorite includes heart of magnolia, rose and gardenia—and is a top pick for us.
Gucci Flora Glorious Mandarin – Featuring Mandarin orange alongside peony and jasmine is a dream combination. This long-lasting perfume also gives a hint of sweet pina colada, alongside a musk base note.
Marc Jacobs Daisy Delight – This playful fragrances brings on fruity delight with scents of apple and quince, notes of peony and gardenia. The scent that is the epitome of a lazy summer day.
Dior Miss Dior Blooming Bouquet – Downy notes of white musk and mandarin and peony at the heart of the fragrance gives you a unique fragrance for your signature scent.