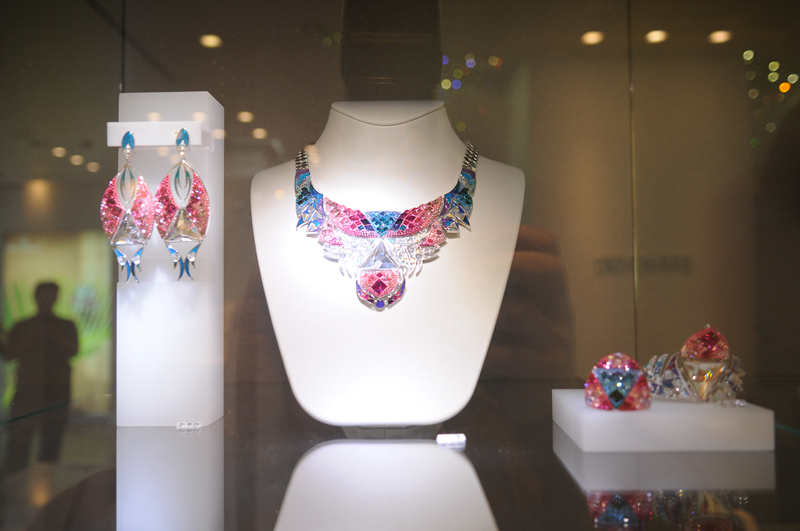 Swarovski brought a lot of sparkle to a recent rainy Monday in Chicago. Partnering with the School of the Art Institute (SAIC) on their 79th annual fashion show titled The Walk, the iconic jewelry company will provide jewels for three juniors to complete their looks for the show on May 3rd. To celebrate, Swarovski's flagship boutique (540 North Michigan Ave.) hosted a slew of fashionistas to get the first look at a window installation mentored by artist, and professor for the Fashion Design department at SAIC, Nick Cave in a collaboration with 13 students including Yufan Gao, Xue Jiang, Youngeun Kwun, Joseph Leamanczyk, Jieru Li, Hao Liu, Sisi Liu, Melvin Marckwardt, Fei Nie, Carmine Ro, Fu Hsueh Tsao, Lindsey Whittle and Man Yuan, from the Master of Design: Fashion, Body and Garment program, part of the Department of Fashion Design at SAIC.  If you're in Chicago, you can view the window installations until May 3, 2013.  "It was inspirational to see how our students incorporated Swarovski jewelry and crystals into the design of the window installation last year, and I'm excited to work with this year's team on creating an equally impressive piece. The commitment of sponsors, like Swarovski, challenges our emerging fashion students to use new and unusual resources, as well as offering our students enriching educational experiences," said Cave.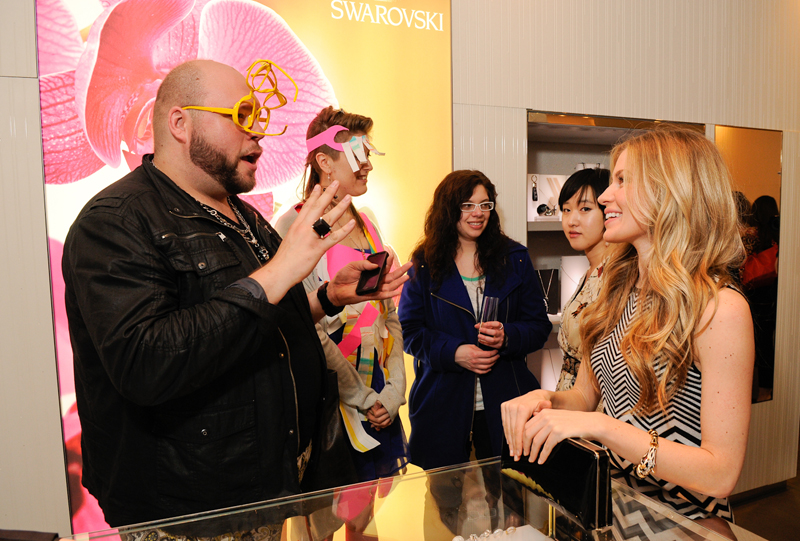 Following cocktails, a small group of fashion media took a quick cab ride (in Uber black cars, no less) to RM Champagne Salon in the stylish West Loop. Swarovski execs rubbed elbows with Chicago media indulging in really great comfort food. The first course was lobster deviled eggs and salmon tartare, followed by a salad and a main course of shared steak frites, roasted chicken, macaroni gratin, finishing with a mini chocolate parfait. We left with sparkly goodies—a Swarovski wallet and stunning bracelet.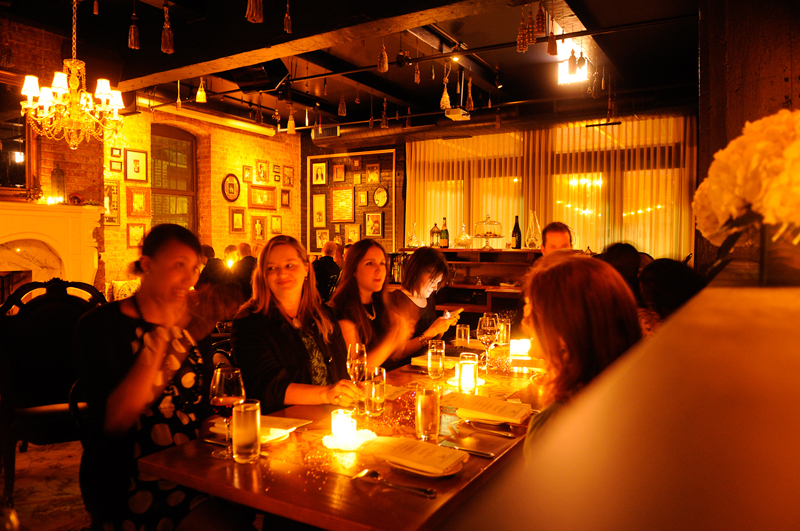 To buy tickets to Fashion 2013 or THE WALK 2013 benefit gala on May 3rd, visit saicfashion.org or call 312.499.4190.