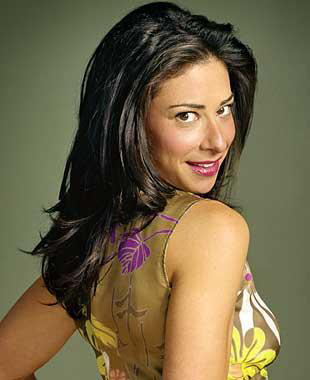 Event Alert! Stacy London of TLC's What Not To Wear is in Chicago!
Today, Tuesday, September 15, celebrity stylist Stacy London will be aboard LOFT's exclusive Mobile Style Studio as it pulls into Chicago for the second stop of its tour, bringing Fashion Week to cities across America
What: On-board the bus and throughout the day, customers will be able to enjoy several "fashion week" perks including: One lucky customer will be chosen at random to come aboard the bus for an exciting meet and greet with Stacy and get personally styled by her with LOFT's new fall collection. The first 100 customers betweeen 12pm-2pm to find the Studio as it roams the city will receive an exclusive pass to receive a free pair of denim. From 4pm-8pm, Stacy will disembark to host an in-store event celebrating LOFT's Five Makers of the season
Why: From September 10-19, LOFT Mobile Style Studio is taking three very different stylists (Mary Alice Stephenson, Stacy London, Katrina Szish) on the road to bring Fashion Week from New York to Chicago, Atlanta and Dallas, teaching women how to effortlessly mix and match five easy pieces into a season's worth of looks.  As part of its belief in "fashion for the people," LOFT is making all of these events open to the public and inviting your viewers to come meet Stacy, explore LOFT's fall collection and enjoy themselves this season!
Where: Chicago, Sept. 15 | Loft, Northbridge Mall, 520 N. Michigan Ave. | 4-8 p.m. | Featuring style expert Stacy London, host of TLC's hit show What Not to Wear. For more information, click here.
---
blog comments powered by
---