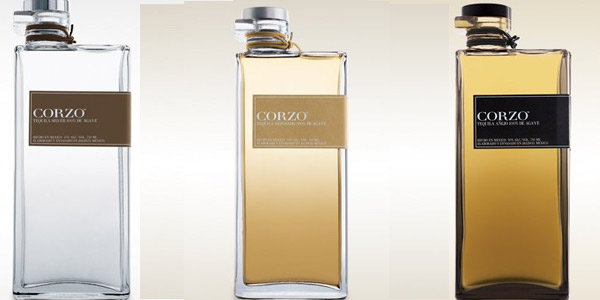 Celebrate Cinco de Mayo with Corzo Tequila
Cinco de Mayo and celebrating go hand in hand. There is no better way to celebrate Mexico's triumphant battle than by hitting the tequila bottle all night long... responsibly, of course. In honor of this Mexican holiday, Corzo Tequila has just the right tequila cocktail recipes for you to indulge in this year. Corzo Silver, used in two of the celebratory cocktails, is made up of two flavors, tropical fruit and a peppery spice blended to perfection. For a less fruity taste, try the Corzo Reposado recipe, with hints of white oak and a custard finish. -Melinde Dzabiri

Corzo Rosato
1-1/2 oz. Corzo Silver 2 oz.
M&R Rosato
1/2 oz. raspberry puree (Perfect Puree of Napa Valley)
1/2 oz  fresh lime juice
1/2 oz. agave nectar
Top with ginger beer, serve over the rocks and garnish with a lime wheel.

Corzo Alteno
1-1/2 oz. CORZO Reposado
1 oz. Green Chartreuse
3/4 oz. fresh lime juice
1/2 oz. agave nectar
2 oz. pineapple juice 1 sprig of fresh mint (only shake) no muddle.
Dip half of the glass with vanilla sugar rim. Shake and serve up in a chilled martini glass.
Garnish with lime twist.

Corzo Cielo Rosso 
1-1/2 oz. CORZO Silver
1/2 oz. Campari
3/4 oz. fresh lemon juice
1/2 oz. agave nectar
2 oz. Ruby grapefruit juice
3 fresh basil leaves (only shake) no muddle.
In a mixing glass add the ingredients, ice, shake and serve over the rocks in a Collins glass. Garnish with a fresh basil leaf and a grapefruit zest.
---
blog comments powered by
---
---
News from around the Web
posted 2012-09-29
posted 2012-07-23
posted 2012-07-20
posted 2012-05-25
posted 2012-05-17
posted 2012-04-13
posted 2012-04-13
Recent Articles